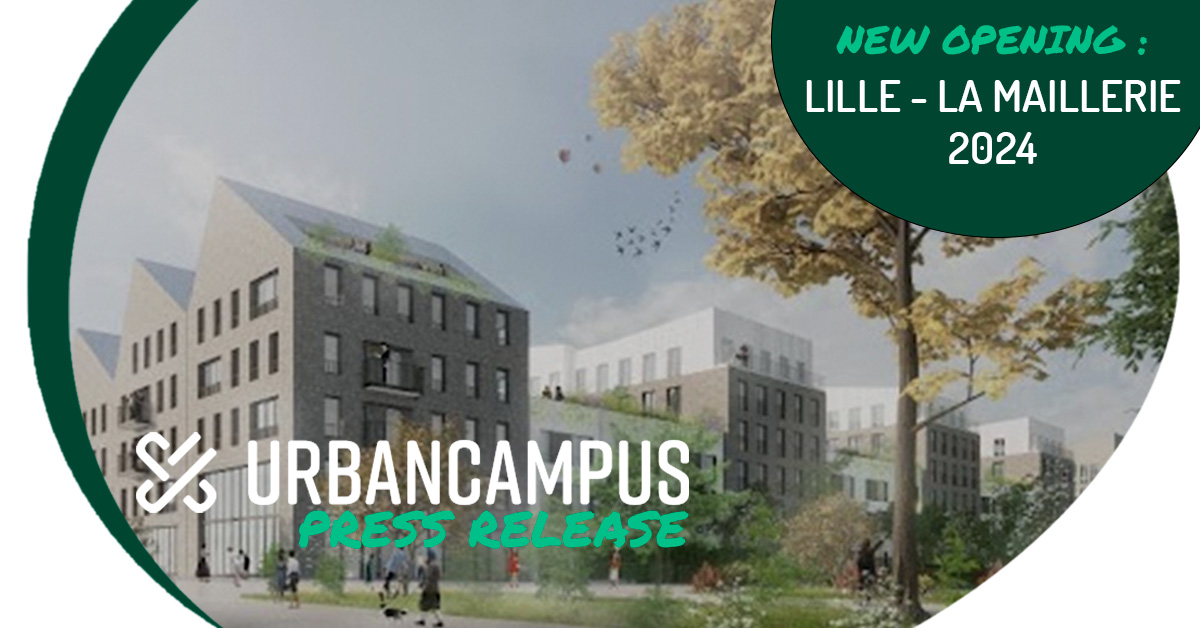 30 Nov

French operator Urban Campus will open a new coliving residence in the Lille metropolis in 2024

Urban Campus announces the opening of a new coliving residence in partnership with the mixed real estate operator, Nhood, and the investor Batipart, (the buyer of the building) in 2024. 

The new Coliving will be located in the heart of La Maillerie district, 15 minutes away from the centre of Lille. The new residential program fits perfectly into the renovation project of this historic district, focusing on circular economy and a new way of living.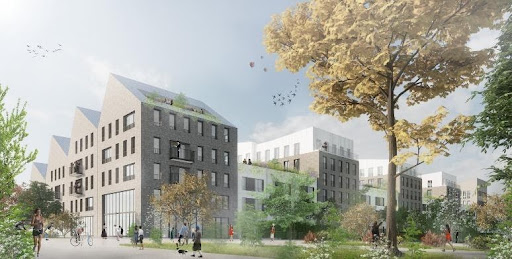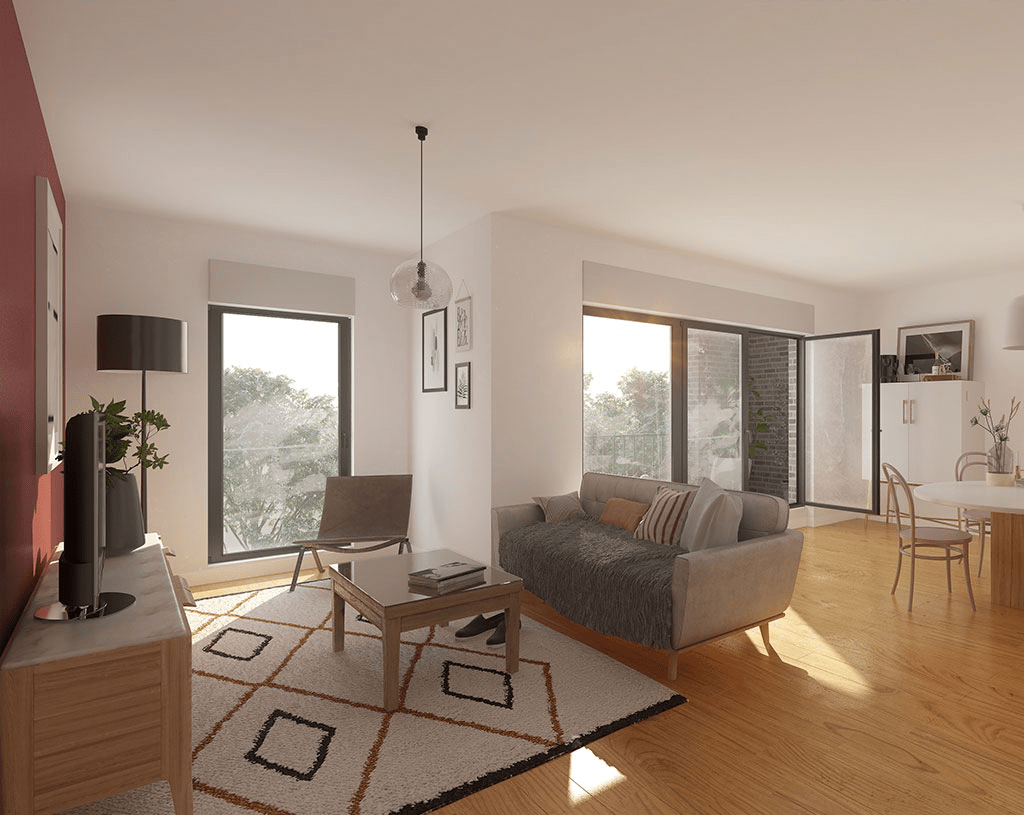 Construction has already begun at the Urban Campus la Maillerie residence which will offer 121 studios designed to meet the needs of 25 – 45-year-old singles or those in a relationship, who work in the tertiary centres of the region, such as Les Prés or La Pilaterie. Between now and the planned opening in early 2024, Urban Campus will be involved in the project's development, in partnership with the mixed real estate operator Nhood and the investor, Batipart, which has given it a management mandate.

As in all Urban Campus residences, the fully furnished and equipped apartments are supplemented by large shared spaces to promote social and professional connections. Kitchens, living rooms, terraces, a large garden, a coworking space, a gym, a library, and an event space will also be available to residents, giving them a sense of ownership over the entire building with the possibility to move freely throughout the entire coliving.
Urban Campus residences aim to connect residents to the area which they live in, paying particular attention to mobility and neighbourhood life. Thus, the residence in the Maillerie district is located less than 500 meters away from the subway and tram stations, 5 minutes by bike from the TGV and TER station Croix Wasquehal and includes a range of shared electric cars. It is also close to a 5000m² urban farm and 5 minutes away from Parc Barbieux.
Residents benefit from access to services, as well as events and activities, promoting living together, and personal and professional development. Urban Campus also offers residents a turnkey service, based on technologies developed in-house, integrating all smart building applications facilitating booking, management and maintenance of residences on a daily basis.
Urban Campus manages 5 coliving residences in Spain over 6000m2 and plans to open several residences in Europe starting in 2022, particularly in France, Spain and Portugal. «Our concept is based on solid and in-depth studies on the changing lifestyles and needs that emerge in a context of an increasing urbanization trend, particularly with regard to residential real estate. Urban Campus brings a real societal proposition with an added value well beyond simple real estate speculation» says Maxime Depreux, Chief Development Officer at Urban Campus.
«In the heart of a new city district, this building is Batipart's first coliving fund investment. The fund has an investment capacity of €300 million in Europe for this strategy» confirmed Louis Bayon, Managing Director of Batipart Real Estate.
Founded in Paris in 2016 by John van Oost and Maxime Armand, Urban Campus is one of the leaders in coliving in Europe. The company operates 5 residences in Spain and plans to open 30 more residences in Europe by 2025, notably in Spain, France, Portugal and Italy. Urban Campus supports coliving projects from the concept phase to operation through long-term management contracts. Urban Campus develops its own smart building technologies and resident interface applications, which allows for real coherence of its concept throughout the creation and operation.
Nhood, a new mixed real estate operator owned by the AFM (Association Familiale Mulliez), is a player in urban real estate regeneration with a triple positive impact: societal, environmental and economic (People, Planet, Profit). Created from the merger of the Ceetrus and Nodi teams in January 2021, its expertise covers the development, operation and marketing of mixed-use sites, asset management and development. Committed to a vision of a more resilient, ecological city, with a wide range of functions and local uses (local shops, short-distance circuits, housing, offices, transitional urbanism and third places), Nhood France brings together the skills and real estate know-how of 374 experts to regenerate and sustainably transform an initial portfolio of 82 commercial sites managed in France, including 66 Aushopping centres, and around thirty urban projects. 
https://www.nhood.fr/fr – LinkedIn: Nhood France
A family-owned group founded by Charles Ruggieri in 1988, Batipart invests and develops projects in the real estate, hotel and tourism sectors in Europe, Africa and North America.
In Europe, Batipart group is present in 7 countries – Germany, Spain, France, Italy, Portugal, Switzerland and Luxembourg, with offices in Luxembourg, Paris, Toulouse, Madrid and Milan. Its European assets represent €4 billion under management.
In Africa, Batipart is a hotel operator and investor, with more than twenty hotels owned and managed, representing more than 700 employees throughout the African continent. In North America, Batipart is a real estate investor and operator in Canada and the United States in partnership with Cogir Immobilier with approximately €4.5 billion in assets under management.
Media contacts
Marta Torres
T. +34 636484866