Madrid is known as a bustling metropolis with a rich mixture of cultures, languages and opportunities. With a city so vast and diverse, the challenge of finding your social niche can be daunting. It is normal to feel a little lost amidst the hustle, but don't worry, we've got your back! Allow us to guide you through the city and show you the best ways to meet people in Madrid.
Language Exchanges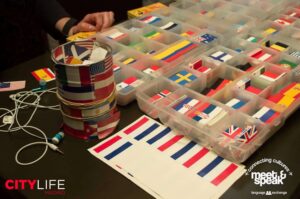 Language exchanges are a fantastic opportunity to meet people in Madrid. Not only can you practice the language of your choice, but you can connect with both international and local attendees. These exchanges happen at various bars throughout the city with different tables dedicated to languages like Spanish, English, French, and German. The beauty of language exchanges is their relaxed environment. You can engage in conversations, enjoy drinks, and forge new friendships without any pressure or judgment. Don't be intimidated if your language skills aren't the best – the true focus of these events is meeting new people and having a good time. 
Popular Language Exchanges in Madrid: 
Download the Meetup App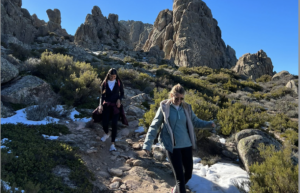 The Meetup app is a true gem when it comes to discovering the pulse of Madrid. With a comprehensive weekly calendar, Meetup provides a treasure trove of opportunities for making new friends. Events on the app range from sports games and yoga classes to bar meet-ups and art exhibitions. Meetup also showcases various city-wide organizations that cater to specific interests groups such as "hiking enthusiasts" or "digital nomads". Attending just a few of these activities can help you meet like-minded people who share your interests and passions. What's more, these events are known for their warm and welcoming atmosphere, making it effortless to socialize.
Hit the Bars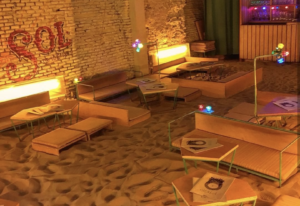 We all know that Spanish culture and bar culture go hand in hand. Spanish bars are more than just places to enjoy a good beverage; they are also hubs for socializing and making new connections. We understand that stepping into a bar alone can feel a bit uncomfortable. Luckily in Madrid, there are many bars that host events or feature live music performances, which makes it easier to strike up conversation with the people around you. Whether you're looking to hit-it-off with the locals or are seeking a bar with more international flare, we've got recommendations. 
Take a Weekend Trip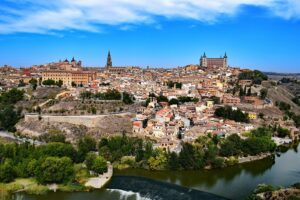 Pack your bags! Did you know there are groups in Madrid that organize awesome weekend trips? You can visit cool spots outside the city like peaceful nature trails, or even go to charming cities like Segovia and Toledo. These excursions are quick, affordable, and are an incredible way to bond with new people. As many seasoned travelers will tell you, there is no better way to build meaningful friendships than through group travel. Plus, these excursions have experienced guides who help facilitate a familial, social environment amongst trip participants. Recruit some fellow colivers and consider getting out of the city for a day or two.  
Explore Different Neighborhoods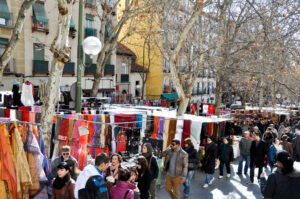 If you're on the hunt to expand your circle of friends, don't just stick to one part of the city! Madrid is an enormous place with so many neighborhoods to explore. It can be tempting to revisit the same areas over and over, but venturing beyond what is familiar will help you discover the true essence of Madrid. Plus, the more neighborhoods you explore, the more opportunities you have to meet people from all over the city. Retiro, La Latina, and Chueca are great neighborhoods for after-work drinks and weekend activities. If you are interested in adventuring beyond the city center, try Chamartín. Each neighborhood has its own specific vibe and unique attractions that heighten the fun of exploring.