How to Celebrate American Thanksgiving in Madrid
Having not lived in Texas for about ten years now, I've learned to do without a lot of things. But while my eyes still get misty at the thought of Sweet-Tarts, real Dr. Pepper, live rock n' roll, and mowing the lawn shirtless with a cooler full of cheap beer that's as watery as the ice is cold, one thing I've become an expert at is celebrating the holidays as if I was right back home. Generally, the wife and I prefer to cook everything ourselves and invite some good friends over for a feast that ends with me shushing her as she tries to offer leftovers to our guests (believe you me, risking my endless access to the absolute GOAT of all leftovers-based sandwiches has got that woman living on thin ice). But don't worry; this Thanksgiving we've got you covered whether you're a cook or a kook.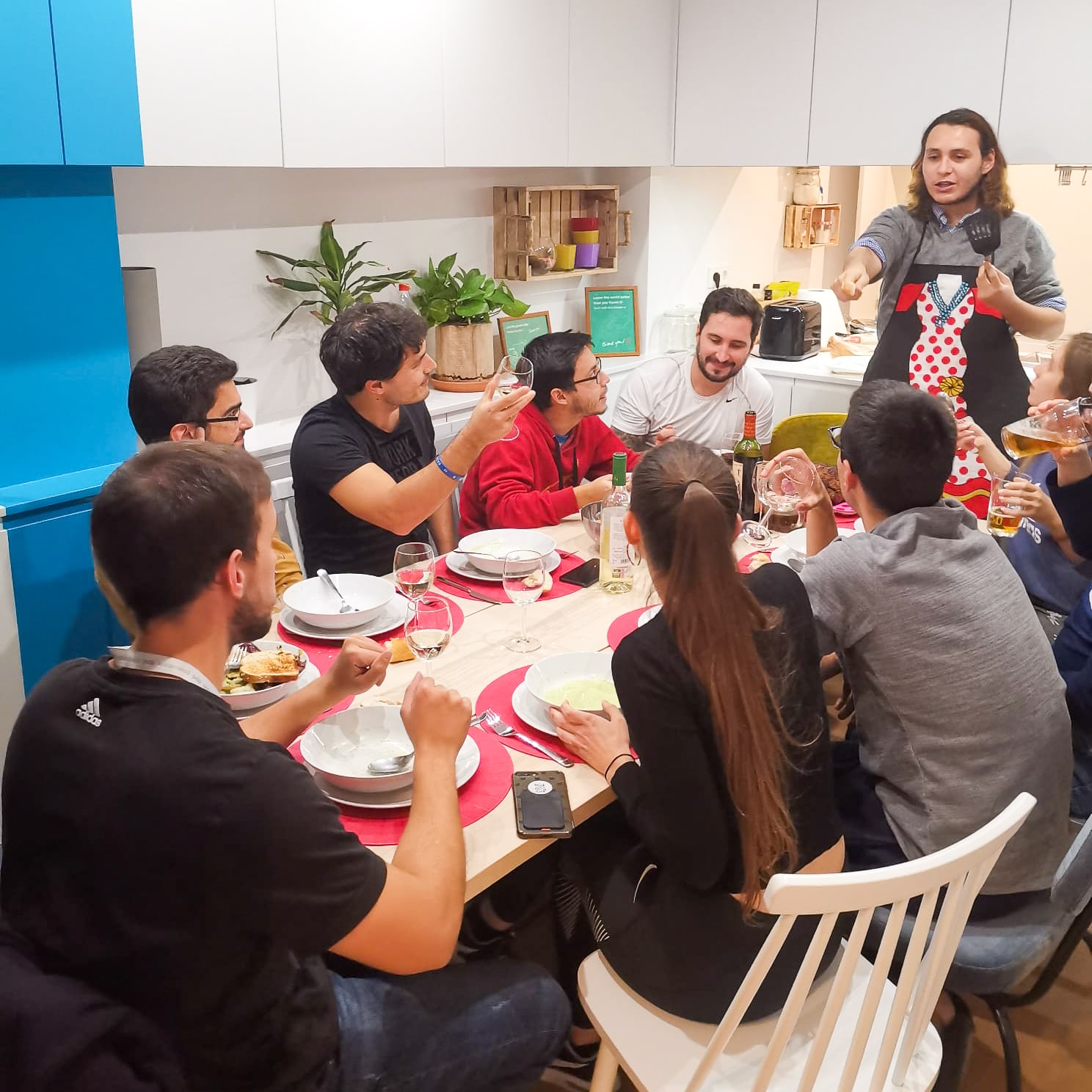 If you already enjoy spending time in the kitchen, your main problem with putting together a Thanksgiving dinner in Madrid is probably finding the right ingredients, especially if you're still unfamiliar with the more foreigner-friendly grocery stores near your new home. While some ingredients are a bit trickier to get ahold of than others, the following list–along with a little legwork and planning ahead (don't sleep on ordering that turkey!) should help you locate enough must-have ingredients to make most of your favorites in the comfort of your own home:
For your turkey, hit up your local

pollería. You'll need to order in advance, though if you're seeing this too late you

might

get lucky checking out El Corte Inglés. If not, don't fret; there's a good chance you can buy yourself a turkey in pieces (less romantic, sure, but still the best way to ensure cooking a juicy bird, as any turkey aficionado knows), or enjoy a dinner out at one of the restaurants below. Getting the right pan can be a real hassle, so do yourself a favor and head to the Asian grocery for one of those huge use-it-once-and-toss-it foil roasting pans.
It can be tricky to find the right spices and veggies, but nowadays most large grocery stores should have you covered. Pumpkin pie spices can be especially tough to locate, however, so shop early and check out the fresh outdoor markets if you're having trouble.
Finally, I highly recommend sites like

My American Market

and

Taste of America

for everything from marshmallows to hard-to-find spices. They can be a little expensive, so I wouldn't start my search there, but when you've been everywhere else they can be a real lifesaver.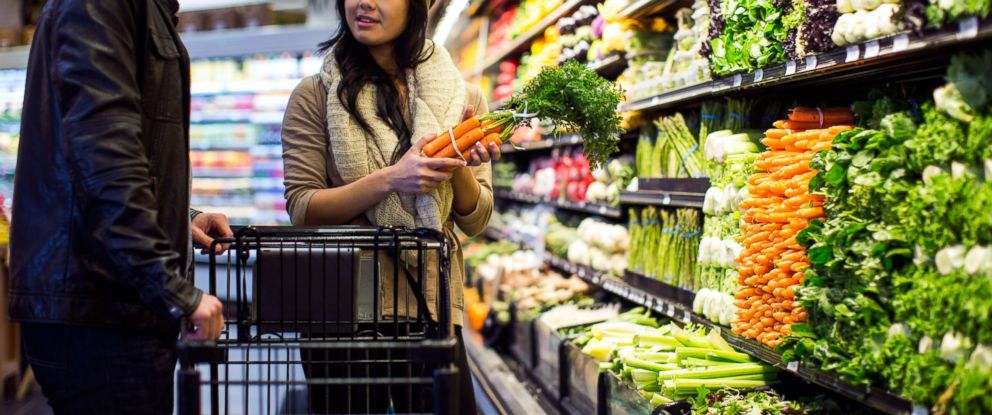 For those of you who've called the fire department more often than you've successfully boiled an egg, don't worry! We've thought about you too. Every November, some of Madrid's best restaurants show off their skills by serving up Thanksgiving meals for every budget that never fail to please. Be sure to make reservations (and wear loose trousers!):
35€ gets you a three-course meal featuring everything you'd expect from a traditional Thanksgiving dinner at all three of these fantastic restaurants, including turkey with gravy and stuffing, sweet potatoes with toasted marshmallows (don't knock it 'til you've finished off an entire casserole dish of it), mashed potatoes, cranberry sauce, and much more. They even add bacon so you might finish your brussels sprouts for once, plus a free drink to cleanse your palate if you don't. 

For just 26€, Trikki Cuisine delivers three courses of Thanksgiving excellence. Turkey and gravy, green bean casserole (a personal favorite, in that it gets something green on your plate without resorting to the dreaded sprouts), New Orleans-style dirty rice (try it once and you won't want to have another Thanksgiving without it!), mashed potatoes, bread, soup, pumpkin pie and a beer, wine, or soft drink of your choice. 

Here's one for the budget-conscious: Don't miss Oliver Nicols' generous two-course Thanksgiving spread for a downright double take-inducing price. Just 12€ gets you a full dinner of roast turkey, mashed potatoes, gravy, green bean casserole, cranberry sauce, and a delicious slice of pumpkin pie. Wow.
Urban Campus
That's right, you and your colivers are invited to bring a dish and share your company at our annual Thanksgiving potluck! Click here to take a look at our upcoming community activities.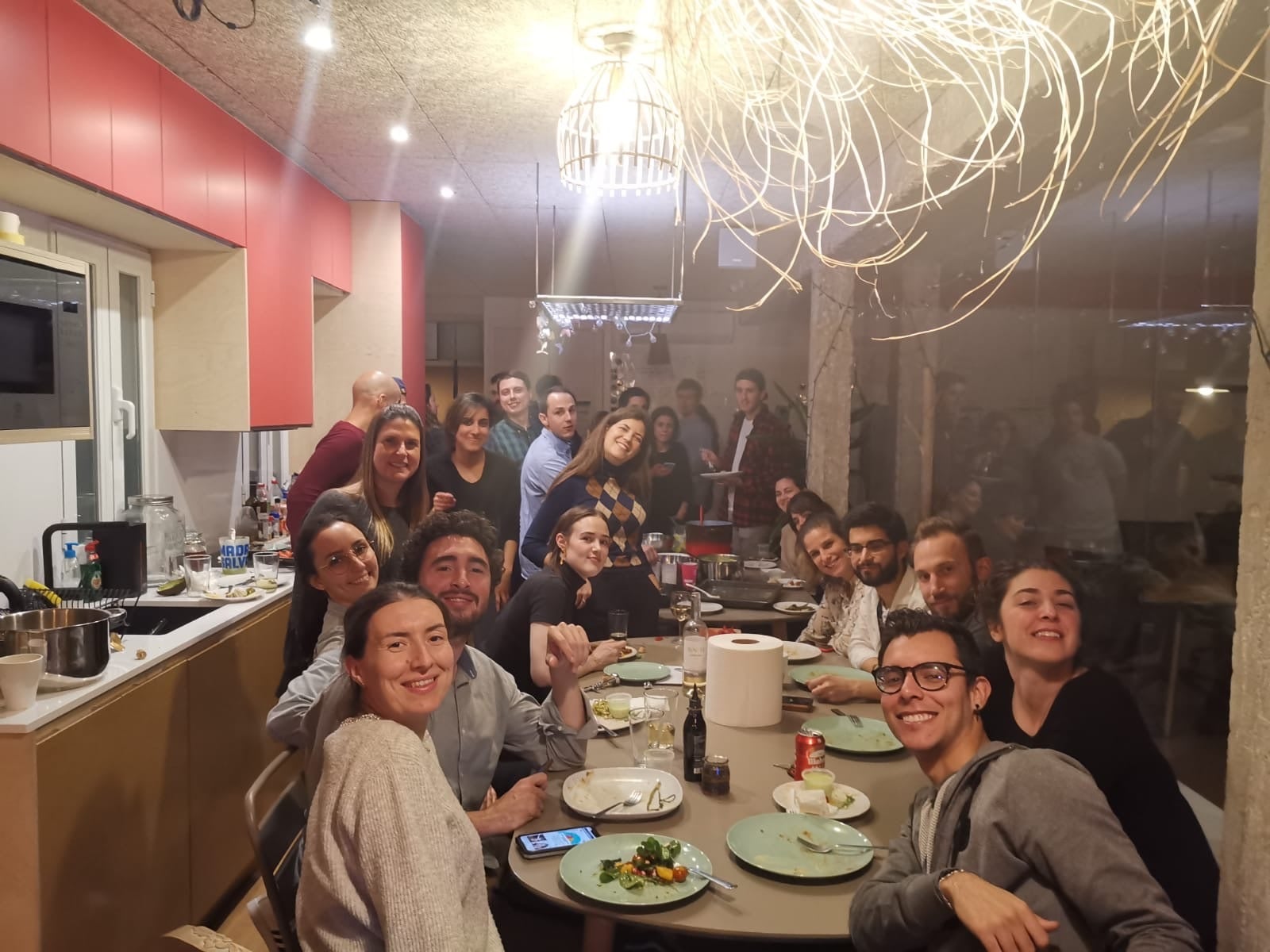 Others I just made myself too hungry to mention: 
Whether you cook or have others do the cooking for you, we hope you and yours have the opportunity to spend this Thanksgiving enjoying a delicious meal in the warmth of those you love. And don't forget, giving is the best way to give thanks, so please consider donating to a charity like Manos de Ayuda Social or Food Bank of Madrid to help them provide hot meals to local families in need this holiday season.
¡Thank you and Happy Thanksgiving!
---
Brian is a copywriter and permanent ex-pat, like most of our colivers, who's travelled extensively throughout Southeast Asia, Europe, and North America. Besides writing, he plays guitar for artist Diana Bailey and serves as the YouTube spokesman for Aconno GmbH.