France is renowned for its rich culture, exquisite cuisine, and deep passion for celebration. Throughout the year, the country hosts a diverse array of festivals that pay homage to its traditions and historical legacy, spanning the realms of art, fashion, sports, and more. Are you ready to discover the best festivals in France? 
Fall Festivals in France
Festival de la Loire – Orléans, France
🗓️ September
Embark on a unique journey by joining the largest boat festival in Europe! The Festival de la Loire is a grand celebration of maritime heritage, where hundreds of flat-bottomed boats from across Europe converge. The festival also offers an opportunity to taste a wide variety of traditional French dishes and delicacies, making it a delightful culinary experience alongside the maritime festivities.
La Biennale de la Danse de Lyon – Lyon, France
🗓️ September
Dance enthusiasts, don't miss the La Biennale de la Danse de Lyon, one of the world's premier contemporary dance festivals. Experience the art of modern dance through captivating performances, innovative choreography, and an electrifying atmosphere.
Festival Jazz à la Villette – Paris
🗓️ September 
September brings the magic of jazz to Paris with the Festival Jazz à la Villette. Set against the backdrop of Parc de la Villette, this festival offers a high-quality showcase of jazz, featuring exceptional performances in a scenic setting.
Festival de La Pomme – Trévières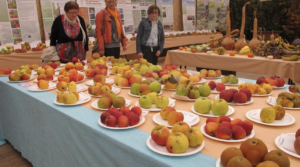 🗓️ October 29
The lovely Festival de La Pomme take places on October 29th in Trévières. This festival celebrates the apple harvest near Honfleur, France while immersing you in rural French traditions. Plus, you'll get to sample a delectable array of apple-based dishes.
Festival Lumière de Lyon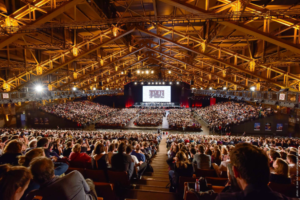 🗓️ Mid-October to early November (subject to change)
Every fall, Lyon hosts the Festival Lumière, a one-of-a-kind cinematic celebration that pays homage to the rich history of French and international cinema. You can explore the world of film, discover restored classics, and connect with fellow cinephiles from around the globe.
Winter Festivals in France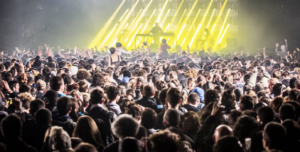 Les Rencontres Trans Musicales – Rennes
🗓️ December 6-10
Rock the winter in Rennes with Les Rencontres Trans Musicales, a festival dedicated to emerging pop and rock music. Experience the raw energy of up-and-coming artists and indulge in the latest sounds of the season.
Rise Festival – Les Deux Alpes, Lyon
🗓️ December 9-16
Elevate your winter experience with the Rise Festival in Les Deux Alpes, a distinct fusion of electronic music and winter sports. Whether you're hitting the slopes or dancing to the beats, this event promises an unforgettable snow-filled adventure.
Festival International de la Bande Dessinée – Angoulême
🗓️ January 26-29
The Festival International de la Bande Dessinée is one of the world's largest comic festivals. A must-attend for comic book enthusiasts, it features exhibitions, author meetings, award ceremonies, and more. The festival also hosts interactive workshops and exhibitions where visitors can explore the art of comic creation up close, making it an educational and immersive experience.
La Route du Rock Winter – Saint-Malo
🗓️ March 7-11
Embrace the wintry ambience with La Route du Rock Winter, a rock and post-punk music festival held in Saint-Malo and Rennes. The festival promises an electrifying lineup and captivating activities to ensure your experience is unforgettable.
Spring & Summer Festivals in France
Festival de la Bière de Paris
🗓️ May 6-12 (to be confirmed)
The Festival de la Bière de Paris transcends the ordinary beer festival experience. Here you can savor a rich tapestry of brews, from artisanal craft beers to obscure global selections. The festival also serves as a vibrant cultural crossroads, offering glimpses into the art, history, and traditions that shape the world of brewing. 
Nuits Sonores – Lyon
🗓️ May 17-21
Lyon transforms into a paradise for electronic music lovers with Nuits Sonores. Enjoy performances by renowned artists, immersive light displays, and the pulsating beats of the electronic music scene.
Festival de Jeanne d'Arc – Rouen
🗓️ May 16-18 (to be confirmed)
Commemorate the legacy of Joan of Arc at the Festival de Jeanne d'Arc in Rouen. Experience parades, historical reenactments, and cultural events that pay tribute to this iconic French heroine.
Festival de Cannes
🗓️ May 14-25
The Cannes Film Festival is one of the world's most prestigious film festivals, held annually in Cannes. This festival draws celebrities, renowned actors, royalty, and high-profile politicians. While film premieres are generally invitation only, many associated events are open to the public. Attending the Cannes Film Festival also offers the opportunity to enjoy the famous red carpet and witness luxury cars and VIPs taking over the city. 
Festival du Jour J en Normandie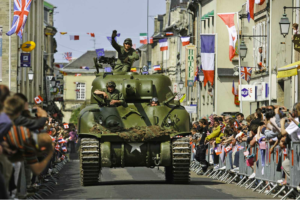 🗓️ June 1-16
The Festival du Jour J en Normandie commemorates the historic D-Day landings of World War II. You can immerse yourself in gripping historical reenactments, with soldiers and civilians dressed in authentic period attire. There are also restored military vehicles, dramatic parachute drops, and stirring testimonies from veterans. This event not only honors the heroes of the past but also educates and engages, ensuring that the memory of D-Day lives on. 
Festival de Saint-Denis – Paris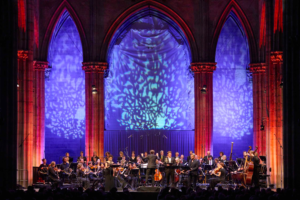 🗓️ June
Revel in classical music at the Festival de Saint-Denis in Paris, featuring international artists and captivating performances. Experience the timeless beauty of classical compositions in a magnificent setting.
Nuits de Fourvière, Lyon
🗓️ June – July
Experience a fusion of theater and music in the unique backdrop of a Roman theater at Nuits de Fourvière in Lyon. You'll have the chance to engage with diverse artistic expressions under the starlit sky.
Les Nuits Secrètes – Aulnoye Aymeries, Hauts-de-France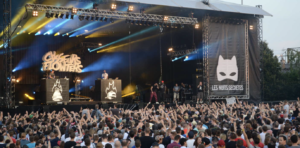 🗓️ July 12-14
Les Nuits Secrètes is more than a music festival; it's a vibrant kaleidoscope of artistic expression and community spirit. This festival caters to a wide range of musical tastes, featuring an eclectic mix of genres and artists, both established and emerging. From indie rock and electronic beats to world music and alternative sounds, the festival promises a complete and fulfilling sonic journey. It takes place in the heart of the Hauts-de-France region, not too far from our Urban Campus Saint So', Lille coliving.