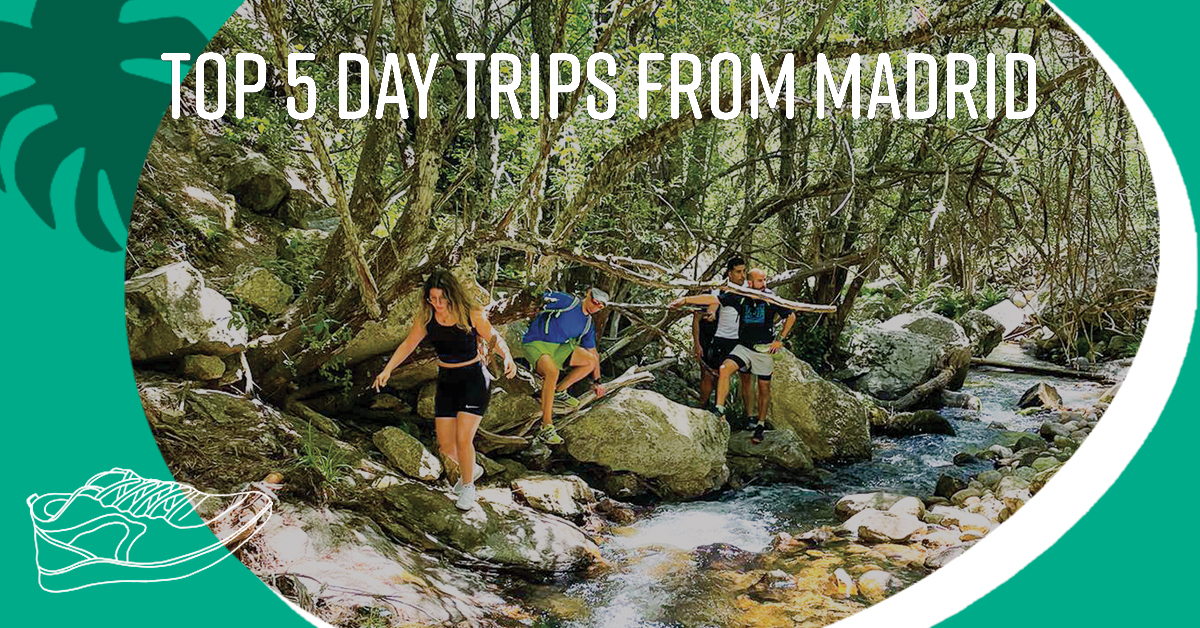 27 Jul

TOP 5 Day Trips from Madrid

Summer is always a great time to be outdoors. Similarly to the park plans shared in our "Best Summer Plans in Madrid" article, being out in nature revitalizes both our mind and body.  Take a break from the city heat this summer and check out some of the many locations the Madrid area has to offer. Here are our Top 5 Day Trips from Madrid
1. Visit Buitrago de Lozoya 
This small town located in the North of Madrid is the perfect place to escape for the day. It's a beautiful medieval walled town surrounded by the Lozoya River. This destination is also well known by hikers as it offers great routes around the town and surrounding natural areas. 
The best way to get to Buitrago de Lozoya is by car, but you can also get there by bus in around 1h45min.

2. Hiking trip in Rascafría
Rascafría is another amazing town 100km away from Madrid located in the Guadarrama National Park. It attracts many tourists and especially nature lovers due to its immense forests and unique landscapes.
Rascafría offers lots of hiking routes for all experience levels, with breathtaking views, rivers, lakes, waterfalls and creeks. If you are looking to disconnect from the city, and connect with nature, this is the perfect place to explore. If you are interested in discovering some of the most popular routes in the area, click here! 
3. Stargazing and night hikes in Valdesquí
If you are looking for an alternative plan, you can also check out the "Sierra Madrileña" at night. The ski-resort Valdeskí, near Navacerrada, adapts their activity program during summer and offers different options, including stargazing, night hikes, sunset walks and more! If you are want to unwind and discover Madrid's night sky, we fully recommend this experience. You can find more info on their Instagram page.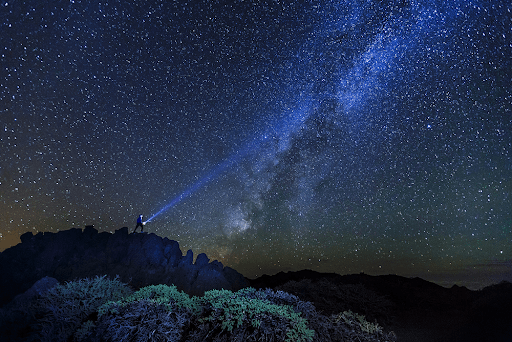 4. Take a chlorine-free & natural dip
In another article, we told you about visiting some of the best pools in Madrid. Now, we want to suggest a similar plan to cool off when the summer heat strikes.
There are tons of lakes, rivers, and natural pools around the outskirts of Madrid where 'madrileños' go when looking to escape the suffocating city heat.
Embalse de San Juan
The Embalse de San Juan is known as "Madrid's beach". It has over 14km of sand beach and is the first beach in Madrid to have an international "Blue-Flag" recognition, which guarantees the water's cleanliness, environmental education, safety & environmental management. It's a great option to take a dip and layout in the sun and tan. there's even canoeing! Click here to find out how to get there. 
Las Berceas 
Another great option is the pools of Las Berceas in Cercedilla, located in the North West of Madrid. These awesome pools, surrounded by Scots pines, are inside a wonderful recreational park immersed in nature and get their water from the mountains. Apart from the refreshing pools, this site has some incredible views. Click here to see how to get there.
Cascada de Aljibe
Lastly, we have to recommend Cascada de Aljibe (Aljibe waterfalls). It's true that it's a bit further away, as it's located in the Guadalajara province next to Madrid, but it's definitely worth the trip. 
These waterfalls are one of the most beautiful in Spain and are composed of two waterfalls. The first is around 3m high and the second 7m. The waterfalls have clear water pools where you can take a refreshing dip. 
While getting there is a bit of a trek (a 2,9km hike) from the closest town called Roblecasa, we truly believe it's worth it! Click here to find out how to get there.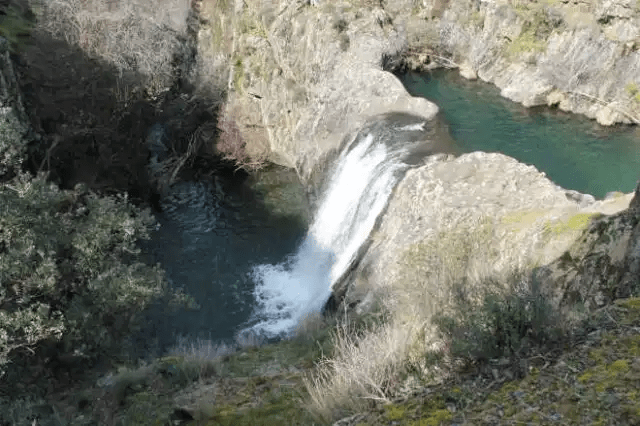 5. Nature Immersion at La Charca Verde in La Pedriza
Another fantastic hiking trip for those who love to disconnect in nature is La Pedriza, a Natural Reserve located in the Northeastern area of Madrid. It has plenty of amazing routes, things to do and places to visit, but on this occasion, we wanted to recommend La Charca Verde. This is a beautiful natural green pool that gets its emerald colour from the rock's pigmentation and reflection of the water. It is forbidden to swim in the water for ecological preservation purposes.
To get there, you will go through amazing breathtaking sightseeing spots and trails with rich flora & fauna.
Click here to find out how to get there from the Quebrantaherraduras parking lot near Manzanares El Real, the closest town.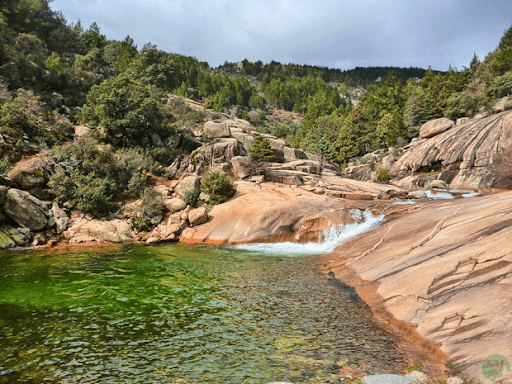 Pictures' Sources: