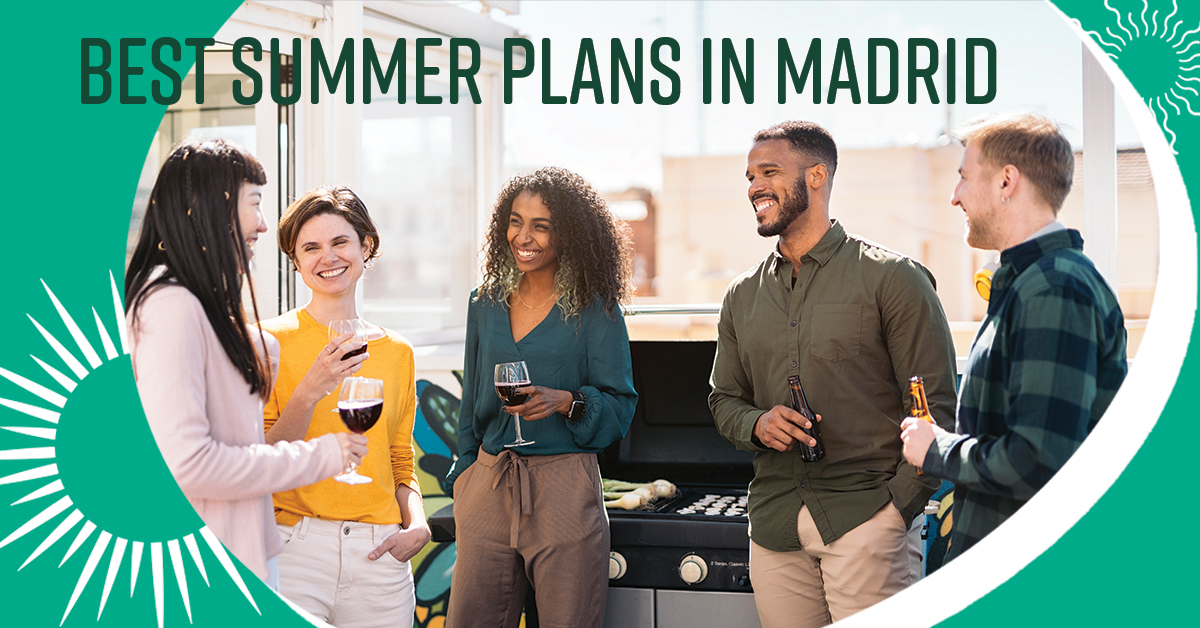 15 Jul

Best Summer Plans in Madrid

Madrid is undoubtedly a vibrant and lively city all year round, and summer is no exception.

Yes, Madrid might not have a sea, but it does offer an immense variety of summer plans to keep yourself busier than a honey bee in Spring.

If you just moved to the Spanish capital, summer is also a great moment to discover the city. 

Keep reading to hear out some of the best summer plans in Madrid…  
Go for a refreshing dip in a rooftop pool
It is no lie that Madrid can be very hot during summer but there is no better remedy to face the heat than going to a pool to cool down. And if you're going for a dip, you might as well do it in style. 
Madrid has some amazing hotels with rooftop pools. Here are two of our favourites, which are open to non-hotel guests.
Hotel Indigo Madrid – Gran Vía
This beautiful hotel is located right next to Plaza de Callao in the heart of Madrid, next to one of the main and most iconic streets in Madrid, Gran Vía. This hotel has an amazing rooftop pool that is open from May to September. They offer flexible options to stay in the hotel or enjoy the pool like "dayrooms" starting at 65€ for 2 people so you and your companion can use a room and the pool for 8 hours.
If you're interested, make sure you call to book, as this option is not available online. 
Contact number: +34 912 00 85 85
Where is it? Calle de Silva, 6, 28013 Madrid
Our second rooftop pool recommendation is not as centric as the first one, but it's just as great. 
NYX Hotel Madrid by Leonardo Hotels is located in the Tetuán neighbourhood in the North of Madrid. This 186 bedroom hotel is just 10 minutes away from the Real Madrid stadium, Santiago Bernabéu, and has a wonderful pool. The terrace also has cool wall art designed by a few local artists.
In the mood for a cocktail? They've got a great list of creative drinks. Our recommendation? The NYX Fizz, a beautifully presented vanilla & ginger cocktail that will leave you thirsty for more.
Only looking to use the pool? 30€ will get you a sunbed, towel, and drink. The hotel is easy to get to and is just 1 km away from Nuevos Ministerios.
Contact number: +34 915 53 59 00
Where is it? Calle del Aviador Zorita, 34, 28020 Madrid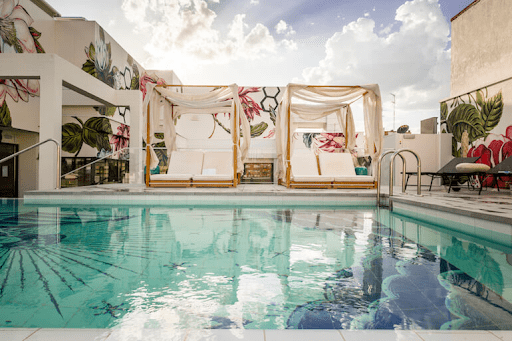 On a budget? There are plenty of great low-cost municipal swimming pools around the city for you to enjoy. Look for the closest pool and book your spot!
Outdoor cinema screenings
While summer days might be hot, summer nights are just perfect. Madrid is littered with outdoor cinemas for you to enjoy a movie under the stars. These are 2 of our favourite places to enjoy an outdoor screening in summer.
One of the coolest places in Madrid is the Matadero Cultural Centre which is next to the Manzanares River in the southern part of the city. 
Matadero not only hosts many great art exhibitions during the summer, but it's also home to CinePlaza. For its 4th consecutive year, it will show the best independent movies from Thursday to Sunday for a whole month, from the 15th of July to the 15th of August.
The program presents 20 movies from the best cinema festivals in the world including Cannes, Sundance, San Sebastián, Berlín, Toronto and Venice. 
If you are a cinema lover, then you'll love this next part. You'll be able to attend any of these screenings for just 3,50€.
Face-masks are required during the screening so make sure you bring your own!
La Casa Encendida is another renowned cultural centre in the heart of Madrid. 
The building from 1913, was originally built to be a banking entity and was then turned into a cultural centre in 2002.
In summer, its famous terrace, lovingly named "La Terraza Magnética" (The Magnetic Terrace) hosts outdoor movie screenings every Saturday during  July and August. For just 3€ per screening, you can enjoy great films and this summer's theme explores the relationship between humans and nature.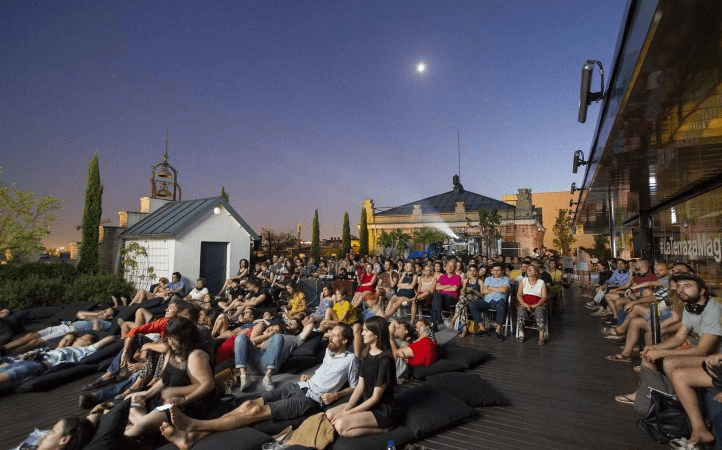 Summer in Madrid is really something special.  So special in fact, it even has its own summer festival, and its 37th edition started just a few days ago. From July 6th  to August 29th, this festival hosts over 50 events focused on music, theatre, circus, cinema, fashion, comics & gastronomy.
This year, South Korea has been invited and some of the performances will honour their vast culture. The festival will also pay tribute to Peru's bicentenary independence bicentenary and will feature performances from the Slovenian National Theater Opera and Ballet Ljubljana. This year will undoubtedly be a rich cultural experience.
Los Veranos de la Villa is a multi-site festival that takes place around different places in the city, including Conde Duque, Palacio Fernan Nuñez, Paseo de Recoletos, Parque de la Bombilla and many more.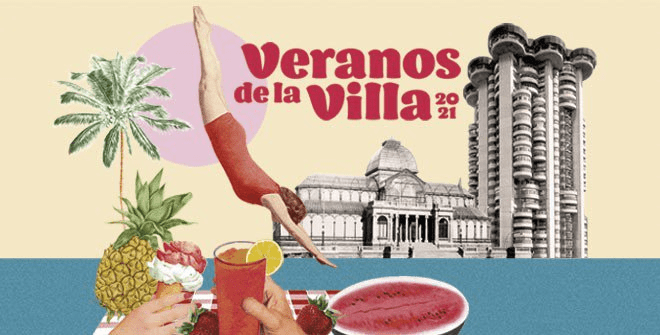 Party like a local during Madrid's 'fiestas'
It's no secret that Spanish people are party people. In fact, each neighbourhood in Madrid has its own Catholic saint or Virgen, and every year the neighbourhood throws a party to honour them. 
During the first half of August, three bordering neighbourhoods celebrate theirs. San Cayetano in El Rastro/Embajadores on August 7th, San Lorenzo in Lavapiés on August 10th and Virgen de La Paloma in La Latina on August 15th, turning the streets into real festivity isles. 
Each 'fiesta' is more exciting than the next. People of all ages line the streets and dance and sing. Vendors come out to sell authentic treats, like 'churros', 'sangria' or sardines. And you'll even get to catch a glimpse of a traditional 'Madrileño' dance like the 'chotis' when the 'chulapas' & 'chulapos' come out dressed in traditional 'castizo' style clothes.
While this year's celebrations will happen, they will have some restrictive measures due to the COVID19.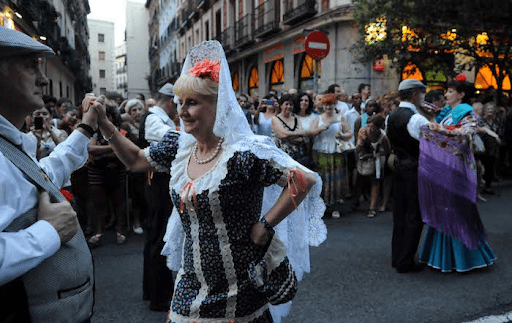 Take a break in a park
Madrid has plenty of parks to escape the city's bustling streets and hot sun. And finding sanctuary under a shady tree come those hot months is nothing short of a miracle.
Here are three of our favourite parks so you can set up your own outdoor summer plan.
This park is the biggest public park in Madrid and is even one of the biggest parks in the world. It's 5 times bigger than Central Park in New York!
Yes, we know it's huge, but we are not suggesting that you visit the whole park in one day! Instead, our advice would be to go around the park's lake which is surrounded by nice restaurants and food stands. You'll also find plenty of green areas to chill in or have a nice picnic and have some stunning views of the Almudena Cathedral and other famous buildings like Edificio España.
Oh El Retiro, what's a more iconic and beautiful park than this? 
This park is located in the city centre and is frequented by people all year round. It is full of monuments, statues, fountains and green vegetation. It also has a big pond in the middle where you can rent a rowboat.
This park is the perfect place to come together with friends and spend the afternoon under a tree chatting, playing games or having a nice picnic. You can even book a table at "Florida Park", a nice restaurant with a terrace that's also a club. You can enjoy different tapas and drinks while grooving to live music. Make sure you check their concerts calendar as they have different music styles. 
Make sure to also visit the beautiful 'Palacio de Cristal' and take a sneak peek inside as it often exhibits expositions that are open to the public for free.
El Retiro is also ideal for those who like to move on wheels – such as inline skates, skateboards, or bicycles – given that there are lots of smooth paths around the park.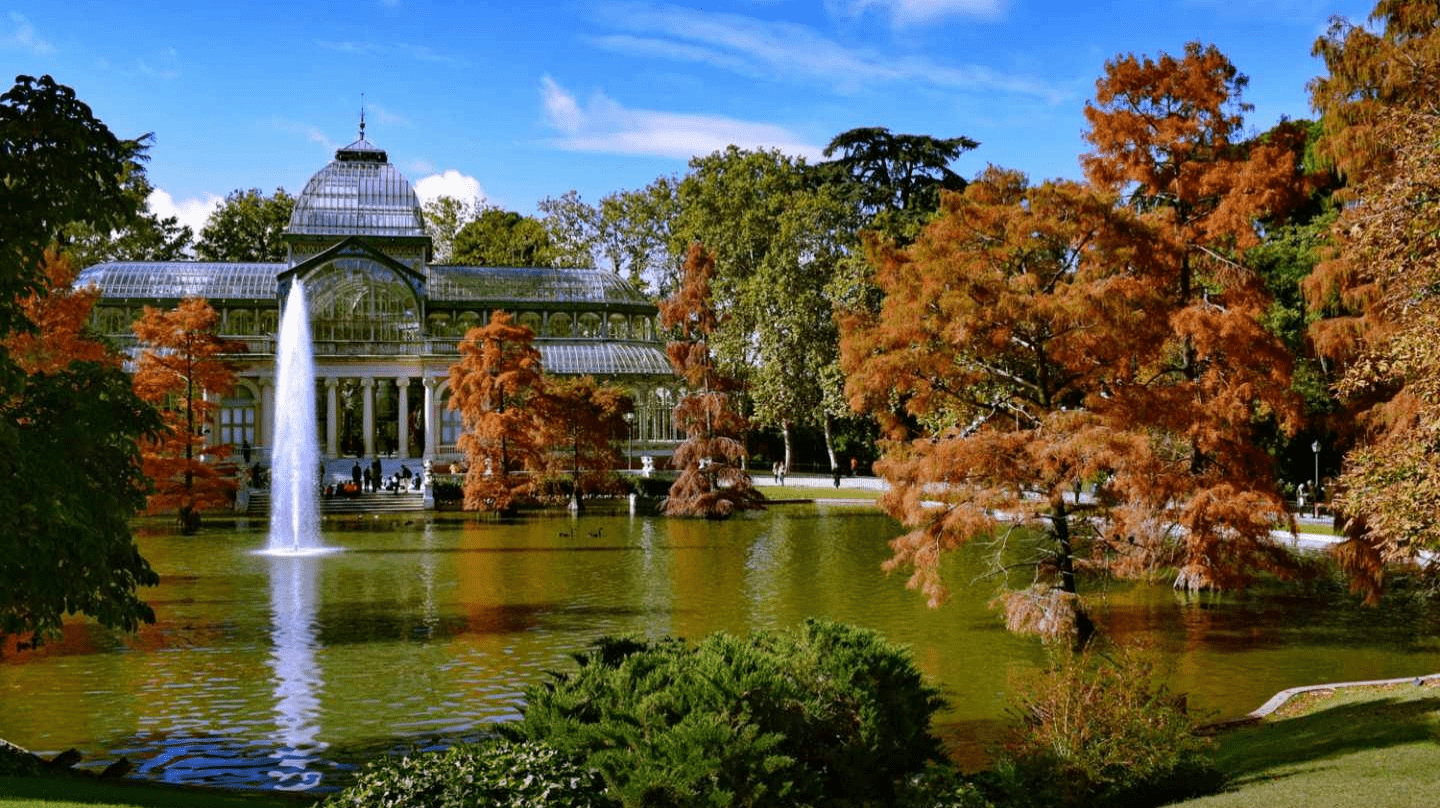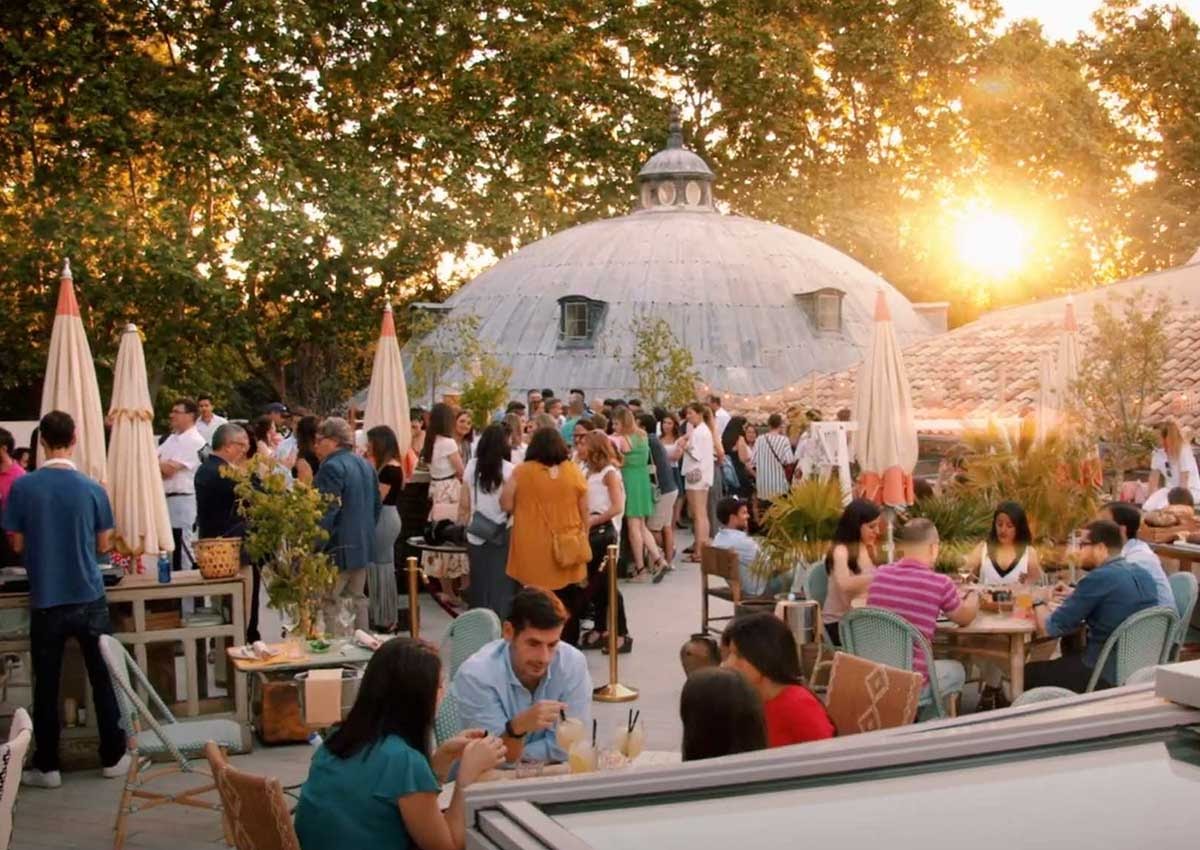 Unlike El Retiro Park, Parque del Oeste is not as well known, but it's just as memorable. This green park is located in the 'Argüelles' neighbourhood in the Northwest part of the city centre and is also right next to the previously mentioned Casa de Campo. This amazing park is very close to our Urban Campus Mellado Madrid Coliving and our community goes there to practice outdoor yoga from time to time!
On one end of the park, you'll find the famous 'Templo de Debod', an ancient Egyptian monument given as a gift by the Egyptian government in 1968 after Spain helped during an international UNESCO call to save the Nubia temples. 'Templo de Debod' is also known for its breathtaking sunsets. 
Parque del Oeste also has its own rose garden with hundreds of types of roses in different sizes and colours.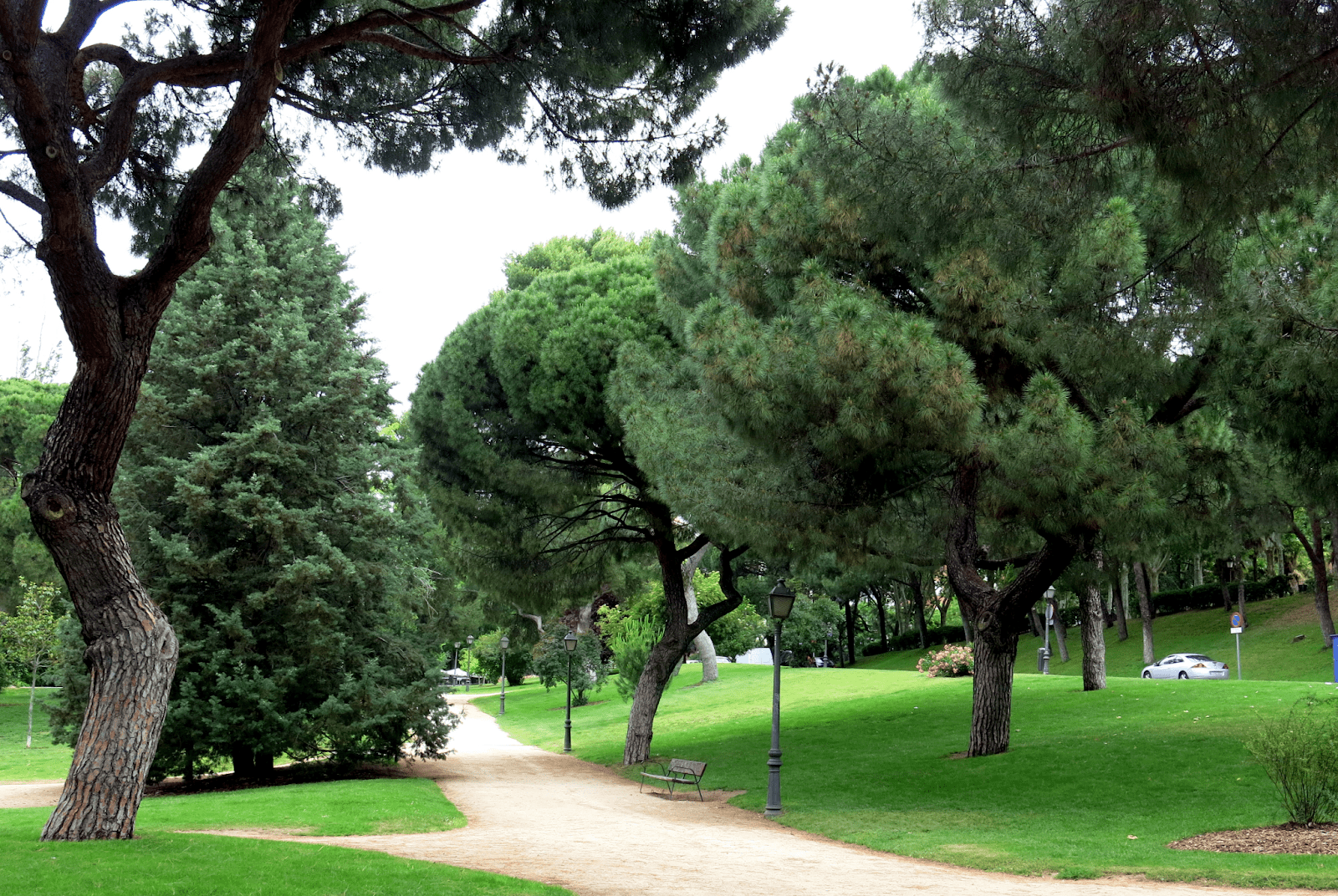 Now you have even more reasons to look forward to spending summer in Madrid! Even if it's only for a few days or weeks. We hope these recommendations come in handy. 
Our community here at Urban Campus loves to get together to enjoy summer plans as a family. 
Are you looking for a place to live in Madrid? Make sure you check out our Coliving spaces! 
Pictures' source: