Rich history, time-honored traditions, breathtaking nature, and near perfect year-round temperatures are just a snapshot of what life is like in Valencia. As the third largest city in Spain, Valencia makes up a crucial part of the Spanish landscape. The charming city is known for its long history of thriving citrus agriculture, renowned ceramics, and silk trade. 
Nowadays, Valencia continues to grow as a popular destination for expats, freelancers, and young professionals who are drawn by its luscious beaches and top-rated quality of life. Not to mention, it's the location of our new Urban Campus Ayora, Valencia coliving space.
Sounds appealing, right? 
We agree. Below we've assembled a guide with everything to know about Valencia, Spain.
Mastering a Paella Recipe is a MUST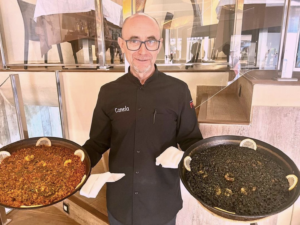 Did you know that Valencia is the birthplace of Paella? 
Paella is one of the most famous rice-based dishes in the entire world. Considered a staple of Spanish cuisine, Paella is believed to have originated amongst rice farmers in the Albufera region of the Valencian Community. Although Paella is typically regarded as a seafood dish, the original recipe used wild field animals like chicken, rabbit, snail, and duck. 
Valencian Paella is still cooked with these traditional ingredients and is heralded as the most authentic version of the dish in all of Spain. You will find many Paella pans, or "paelleras", sold in shops on every corner of the city. If you prefer to leave the cooking to the experts, there is no shortage of incredible Paella restaurants to try. Restaurante Canela and Casa Carmela consistently rank as two of the most popular.
Prepare your Sunscreen and Hiking Shoes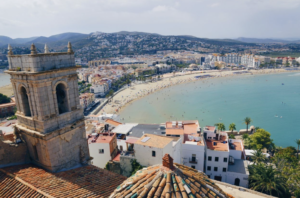 The Valencia Region has an abundance of stunning mountains, hiking trails and natural getaways. Don't worry if you don't have personal transportation to take you outside the city, as there are plenty of hiking and nature groups that organize transportation to nearby destinations every weekend. 
Montanejos, roughly one-hour from Valencia by car, is famous for crystal clear hot springs and sparkling waterfalls. Here you can explore the ruins of 13th century Arabic baths and even swim in the water of the Fuente de los Baños. According to legend, this water has special healing properties that promote eternal youthfulness and radiant beauty. Montanejos is also a great place for rafting, hiking and sunbathing. 
Other great day trips from Valencia city: 
Peñíscola

– impressive castle and peaceful beaches

Chelva – hike to the remains of the Roman aqueduct Peña Cortada
Brush Up On Some Valenciano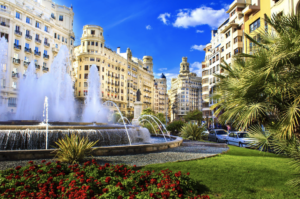 That's right – if you really want to unleash your inner Valencian, it is time to learn some Valenciano. 
The Valencian language is linguistically influenced by French, Spanish and Catalan, with more than 30% of habitants in the Valencian region speaking Valenciano natively. The language is also widely integrated into the public school system. Although Valenciano is more present in small neighborhoods, the city center has many advertisements and street signs written in Valenciano.
Here are a few phrases to get you started: 
Bon dia

  – Good morning

Adéu

– Goodbye

Com va tot?

– How's everything going?

Bé, i vosté?

– Fine, and you? 

Moltes gràcies

– Thank you very much

De res – You're welcome
You'll Need a Great Picnic Blanket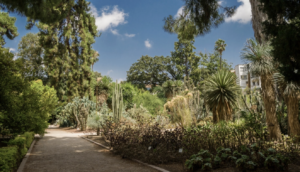 Valencia is practically overflowing with gorgeous green spaces to enjoy. Turia Park is one of the most spectacular, with more than 7 kilometers of green space for walking, running, or relaxing. On any given afternoon, you can find exercise classes, meetup groups, families, university students, and even birthday parties all bringing the park to life. 
Turia park was created from the riverbed of the old Turia River. This river previously ran through the city before it was redirected to prevent flooding. Today, many locals still refer to the park as "The River" or "El Río", honoring its charming history. 
If you are drawn to plants and foliage, Jardín Botánico should be at the top of your list. This garden was established in 16th century as a center for botanic study and research. Now, Jardín Botánico is home to thousands of exotic species of trees and plants from five different continents. The garden is open to the public and is a splendid place to get lost amongst thriving greenery.