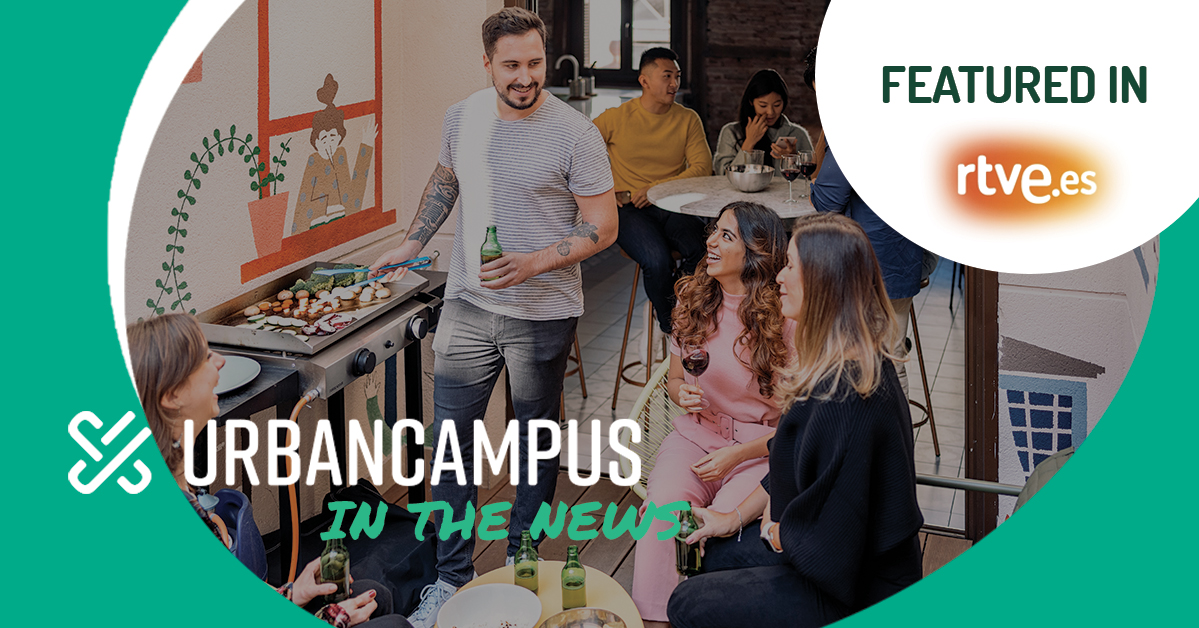 06 Oct

Urban Campus at the TV show "España Directo"

RTVE  (Spanish National TV) visited our Malasaña Madrid Coliving last Friday!

They wanted to see first hand, what it is like to live in one of our spaces, so they interviewed Matías & Diana, two of our Malasaña residents.

Matías and Diana, have been living at Urban Campus for over 3 years. They both met in our first coliving residence, Mellado Madrid Coliving in Chamberí, and then decided to move in together to our Malasaña Coliving looking for more space and privacy to keep developing their relationship as a couple.

Coliving is gaining more popularity as an alternative residential option, offering professionals an all-inclusive offer, flexibility in fully furnished studios and apartments, inside shared buildings, so they can enjoy both their privacy and share common areas with others.

Watch the full report below.