02 Feb

Winners of the first "Challenge Coliving" by Urban Campus

Urban Campus, in collaboration with Universidad Rey Juan Carlos, launched  Challenge Coliving back in March, a competition aimed at the Creative Industries students (Integral Design, Architecture, Fine Arts and Fashion) of the Rey Juan Carlos University.

Today we are happy to announce the winners:

Davinia Franco, Laura González and Josemi Madrigal, all three studying Integral Design and Image Management, are the winners of the first Challenge Coliving competition! Congratulations to all of you 🎉!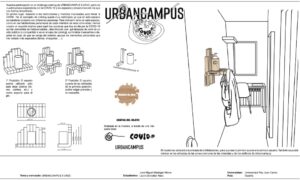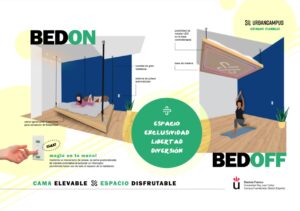 Urban Campus, a company dedicated to the design of collaborative spaces for coliving and coworking, and the School of Creative Industries of Rey Juan Carlos University are the promoters of this contest, that took place between the months of March and December 2020. The objective was to get the students of the school to rethink the existing shared spaces of Urban Campus in Madrid, involving them in the design of new coliving spaces during the Covid-19 era, and encouraging them to take their ideas to the next level.