Madrid, the vibrant and lively capital, beckons you to embark on a summer filled with excitement and joy. While Madrid may not have a seaside, it compensates with an incredible array of summer plans that will keep you buzzing with delight. Whether you're a seasoned local or a newcomer to the city, summer is the perfect time to uncover the hidden treasures of Madrid. Get ready to dive into the best summer plans the city has to offer!
Dive into Refreshments at Rooftop Pools 
Madrid's scorching summers call for a refreshing dip in a pool, and why not do it in style? Discover two of our favorite hotels with stunning rooftop pools that are open to non-hotel guests:
🏨 Hotel Indigo Madrid – Gran Vía:
Located near Plaza de Callao, near to our Urban Campus Malasaña Coliving, this splendid hotel boasts a rooftop pool that's open from May to September. Treat yourself to a "dayroom" experience starting at just 65€ for 2 people, granting you access to a room and the pool for 8 hours.
Contact number: +34 912 00 85 85.
📍 Location: Calle de Silva, 6, 28013 Madrid.
🎸 Hard Rock Hotel Madrid – Atocha:
Immerse yourself in the rock-inspired oasis in the heart of Madrid. Enjoy the swimming pool at our Roxy Garden with a Day Pass, and savor the delectable food and drinks on the menu. Prices range from 40€ per person (Monday to Friday) to 60€ per person (Saturdays and Sundays), with credit to spend on food and/or drinks.
More info and reservations: guestexperience@hrhmadrid.com
📍 Location: Ronda de Atocha 17 Madrid, 28012.
🌇 NYX Hotel Madrid – Cuatro Caminos
Just a stone's throw away from Urban Campus Cuatro Caminos Coliving, NYX Hotel Madrid offers another incredible rooftop pool experience. With cool wall art designed by local artists, creative cocktails, and a relaxed atmosphere, it's the perfect spot to unwind. For 30€, you can enjoy a sunbed, towel, and drink.
Contact number: +34 915 53 59 00.
📍 Location: Calle del Aviador Zorita, 34, 28020 Madrid.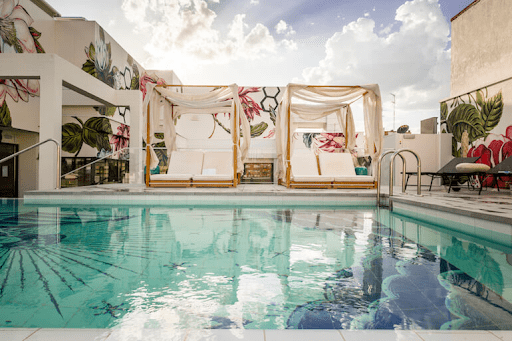 🛏 Urban Campus Atocha Coliving
🏊 Dive into the summer vibes at Urban Campus Atocha Coliving! Our members are in for a refreshing treat with our fantastic pool. Don't miss out on the fun and stay tuned on our app for exciting poolside events! Mark your calendars: the pool will be open from June 10th to September 15th.
📍Location: Calle del Áncora 20, Madrid
Join our community and make a splash this summer! 💦
On a budget? There are plenty of great low-cost municipal swimming pools around the city for you to enjoy.
 Look for the closest pool and book your spot!
Enjoy Outdoor Cinema Screenings
As the sun sets, Madrid comes alive with enchanting outdoor cinema screenings. Don't miss these two captivating venues for a cinematic experience under the stars:
Located near the Manzanares River, the Matadero Cultural Centre hosts CinePlaza, showcasing the best independent movies from around the world. From July 16th to August 16th, you can enjoy 20 films from renowned festivals such as Cannes, Sundance, and more. Ticket prices start at just 3.50€.
🌌 Terraza Magnética at La Casa Encendida
Step into the magical world of outdoor movies at La Casa Encendida's famous terrace, known as "La Terraza Magnética." Every Saturday in July and August, immerse yourself in films exploring the connection between humans and nature. Tickets are only 3€ per screening.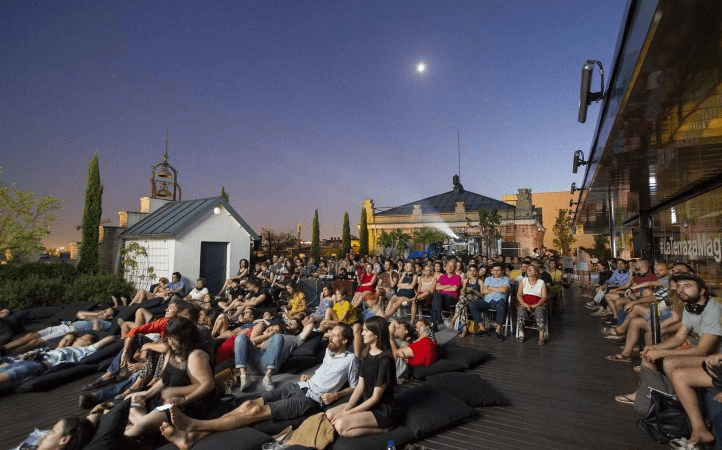 Embark on a Summer Adventure at Los Veranos de la Villa: Madrid's Extraordinary Festival of Music, Theatre, Circus, and More!
Experience the enchantment of Madrid during the most vibrant season of the year. The city comes alive with its very own summer festival, now celebrating its 37th edition. From July 5th to August 27th, Los Veranos de la Villa will immerse you in a world of over 50 captivating events, spanning music, theatre, circus performances, cinema screenings, fashion showcases, comic exhibitions, and tantalizing gastronomic delights.
This year, as we commemorate the 50th anniversary of China and Spain's diplomatic relations, the festival pays homage to China's rich cultural heritage. In collaboration with the Cultural Center of China in Madrid, Veranos de la Villa presents a series of captivating activities that place Chinese culture center stage. Brace yourself for an extraordinary fusion of artistic expressions from Germany, Colombia, Cuba, the United States, Mali, Mexico, Italy, Portugal, Switzerland, and Japan, as the festival's international character shines brightly.
Prepare to be transported to various captivating venues throughout the city, including Conde Duque, Palacio Fernan Nuñez, Paseo de Recoletos, Parque de la Bombilla, and many more. Allow yourself to be captivated by the diverse talents and cultural experiences that await you at Los Veranos de la Villa.
Join us on this mesmerizing journey, and let the spirit of Madrid's summer festival ignite your sense of wonder and adventure.
Embrace the Spirit of Festivities
Madrid knows how to celebrate, and you're invited to join the fiestas! Experience the lively atmosphere during the neighbourhood celebrations honoring their Catholic saints or Virgen. Join the revelry in San Cayetano, El Rastro/Embajadores (August 7th), San Lorenzo, Lavapiés (August 10th), and Virgen de La Paloma, La Latina (August 15th). The streets transform into joyous party hubs, offering authentic treats like churros, sangria, and sardines. Immerse yourself in the traditional Madrileño dance, the "chotis," as locals of all ages sing and dance together.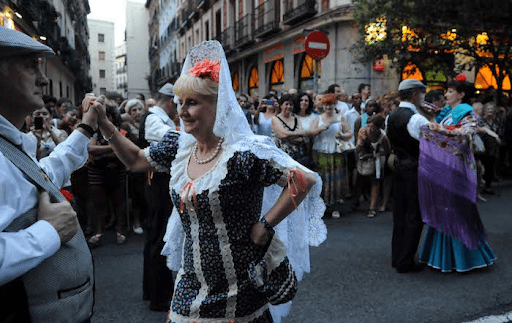 Find Serenity in Madrid's Parks
Escape the bustling streets and bask in the shade of Madrid's tranquil parks. Discover three of our favorite green havens:
🏞️ Casa de Campo:
As one of the largest public parks in the world, Casa de Campo offers a serene retreat. Stroll around the park's lake, enjoy delicious food from nearby restaurants and food stands, and marvel at stunning views of the Almudena Cathedral and Edificio España.
🌳 El Retiro Park
Iconic and breathtaking, El Retiro Park is a true gem in the heart of Madrid. Take a leisurely walk amidst monuments, statues, and fountains. Rent a rowboat and glide across the central pond, or relax under a tree while engaging in lively conversations and picnics with friends. Don't miss the enchanting Palacio de Cristal, which often hosts free exhibitions.
You can even book a table at "Florida Park", a nice restaurant with a terrace that's also a club. You can enjoy different tapas and drinks while grooving to live music. Make sure you check their concerts calendar as they have different music styles.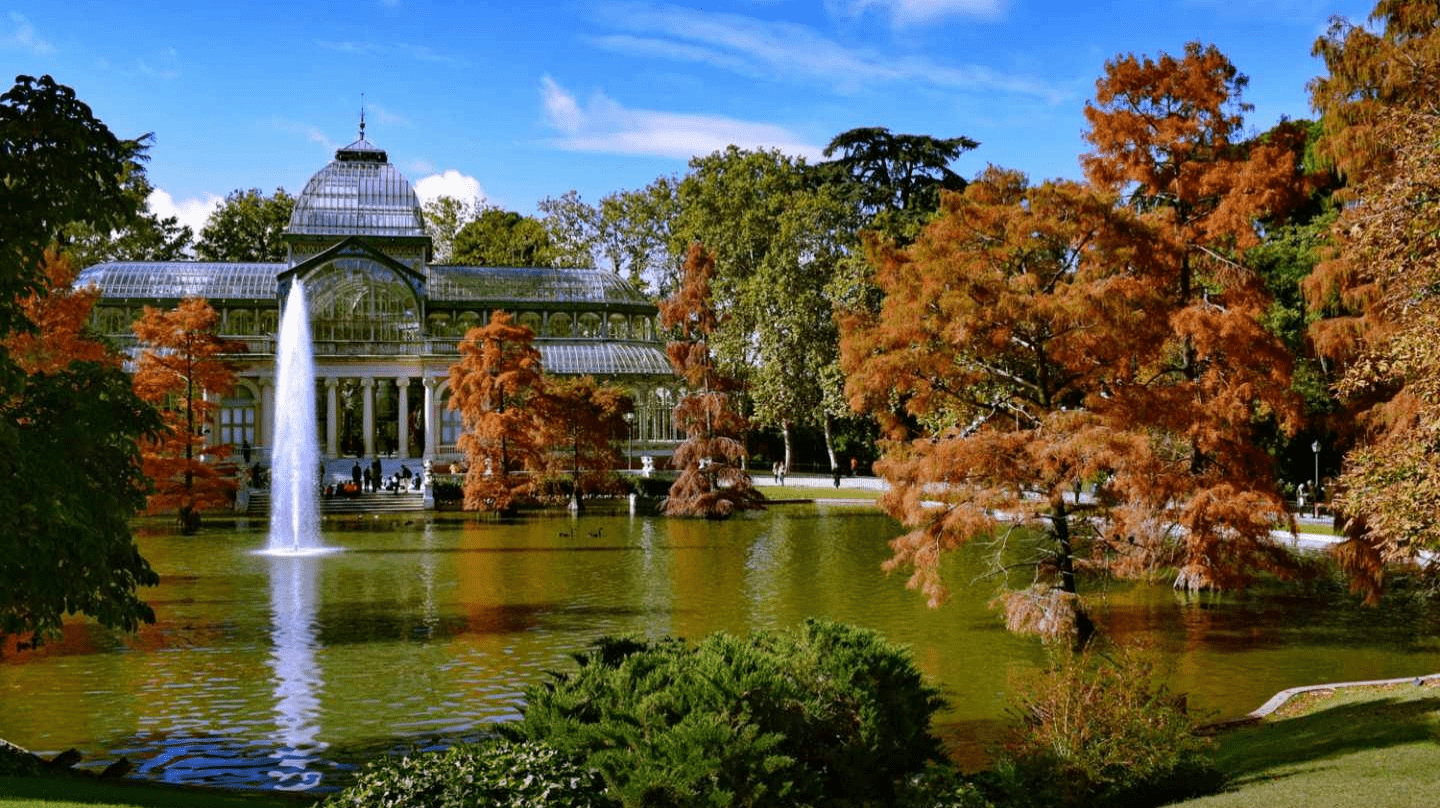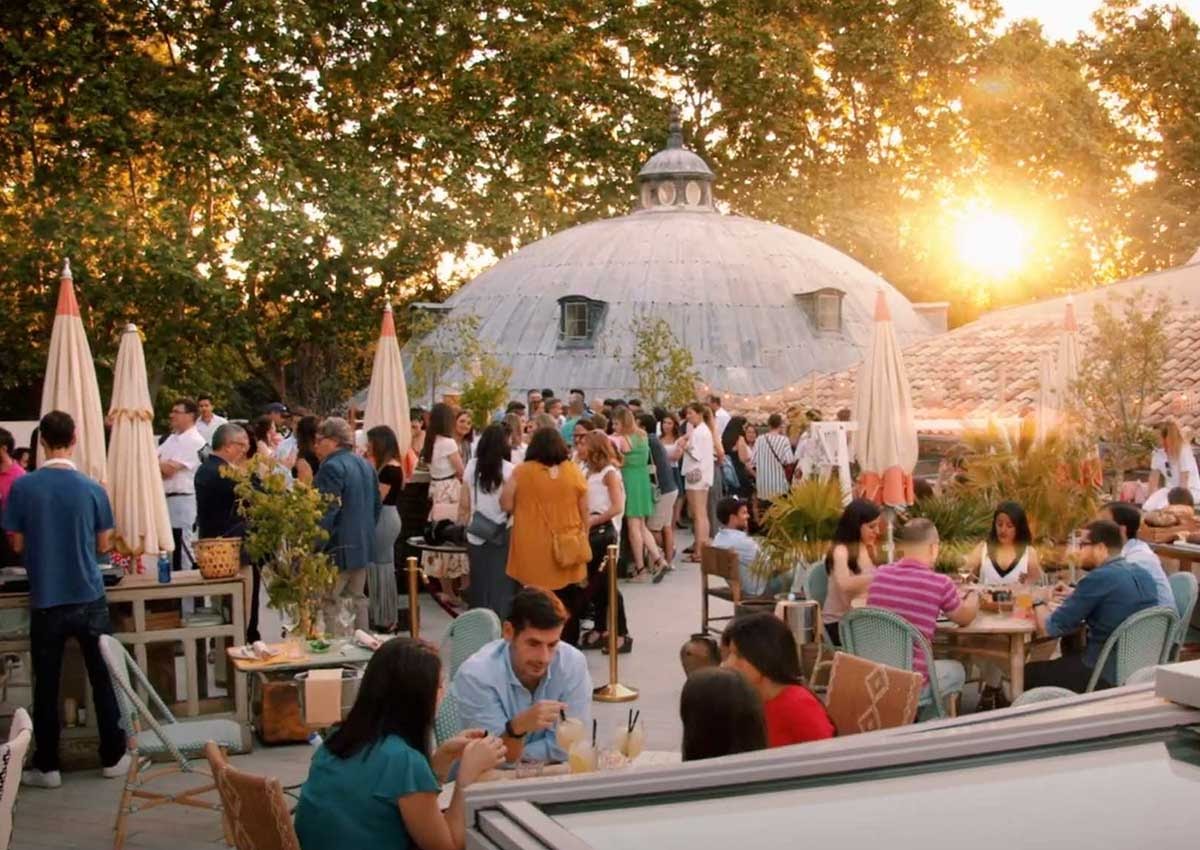 🌺 Parque del Oeste:
Nestled in the Argüelles neighborhood, Parque del Oeste offers a unique experience. Admire the mesmerizing Temple of Debod, an ancient Egyptian monument that gifts visitors with breathtaking sunsets. Explore the park's rose garden, showcasing a variety of roses in different colors and sizes.
This amazing park is very close to our Urban Campus Mellado Madrid Coliving and our community goes there to practice outdoor yoga from time to time!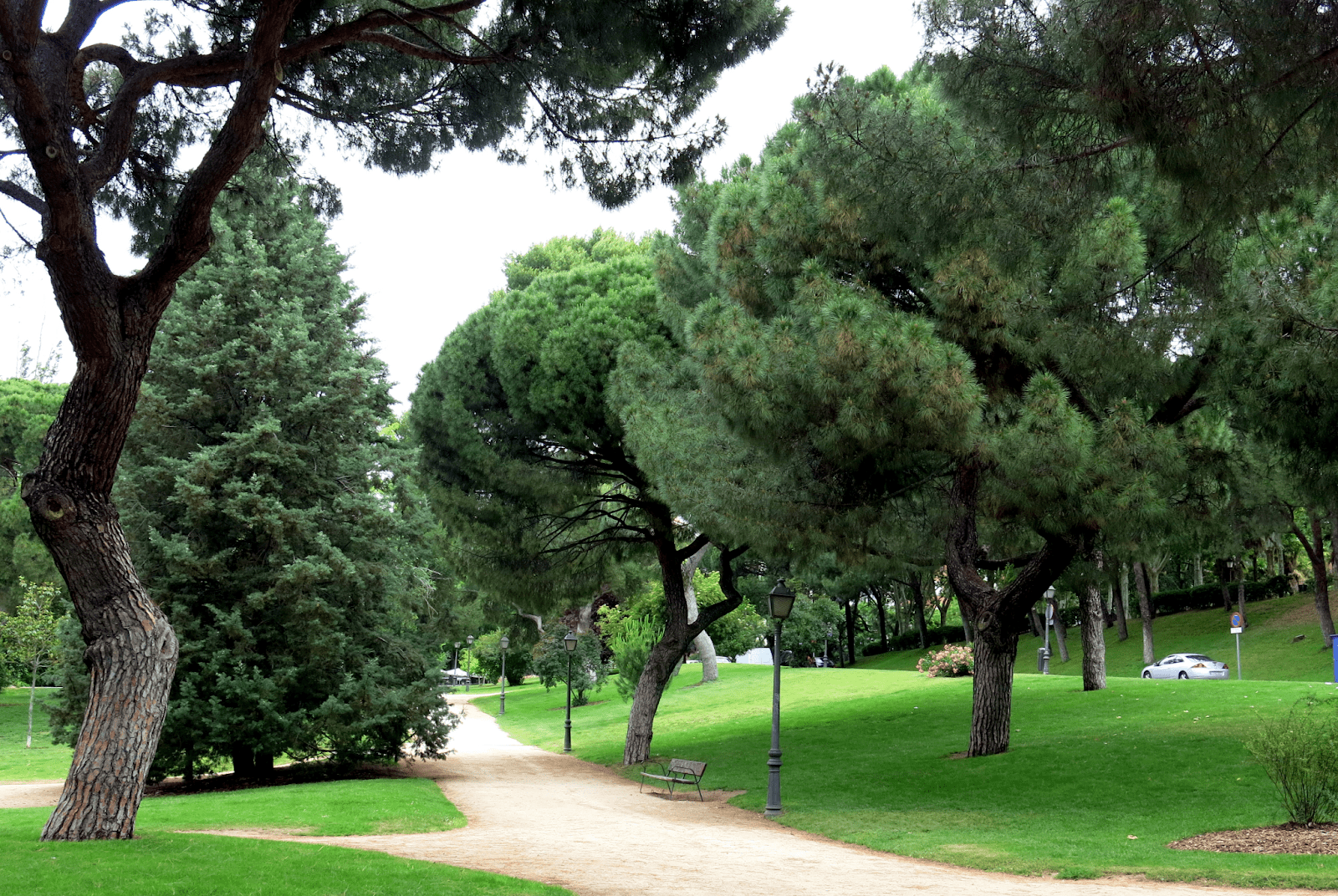 Live Your Best Summer in Madrid with Urban Campus
Make the most of your summer in Madrid by joining our vibrant community at Urban Campus. We offer exceptional coliving spaces where you can connect with like-minded individuals and create lifelong memories. Discover the perfect place to call home and experience the best that Madrid has to offer.
Are you ready for an unforgettable summer in Madrid? Explore our coliving spaces at Urban Campus and join us for a summer filled with adventure and joy!