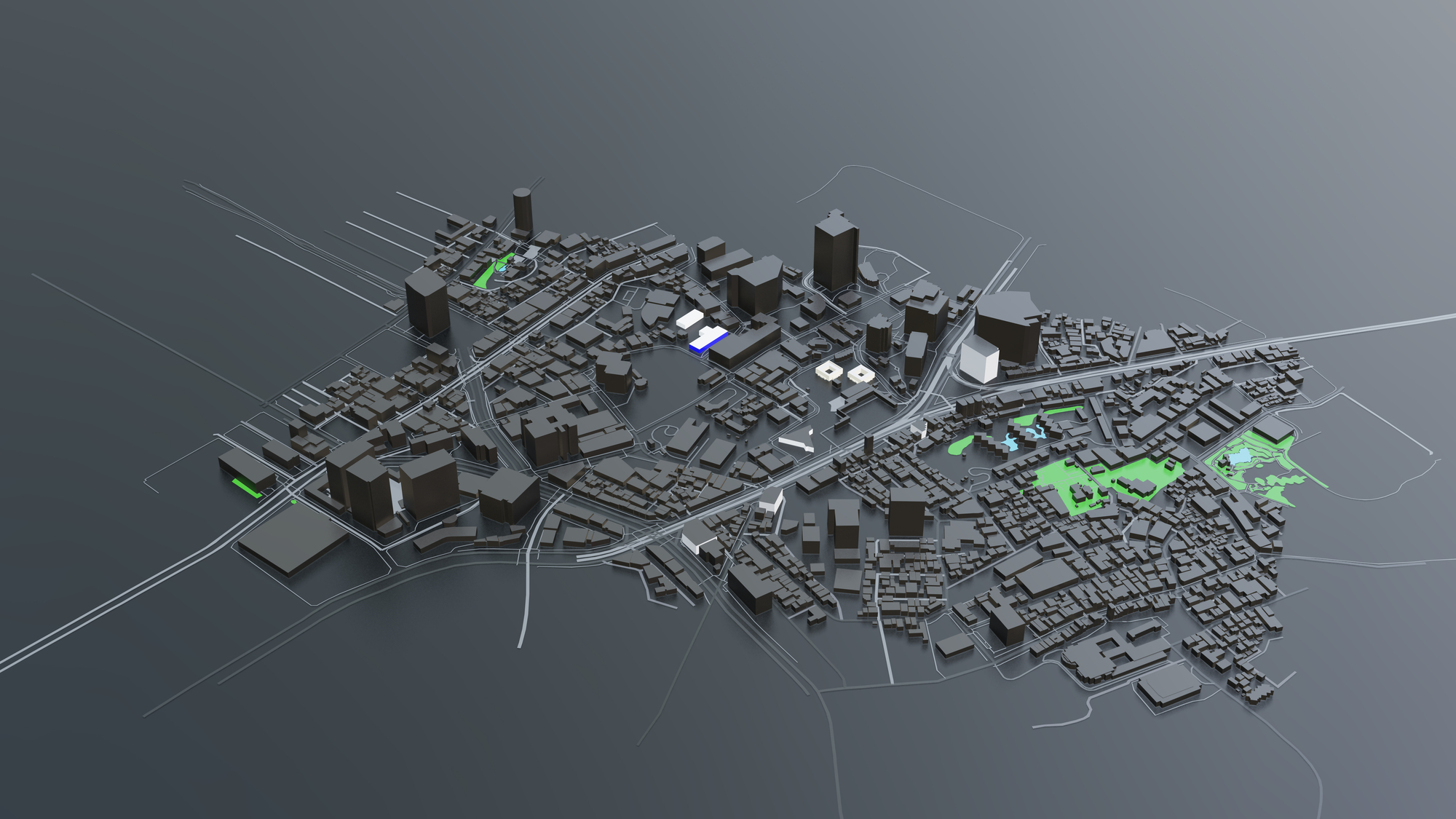 11 Feb

A 50 step home

Now that towns have sprawled into cities, distances have elongated and cars and traffic jams have become a setback to all of the advantages that megalopolis initially offered, it's time for a change with a 50 step home.

A new vision of urban living is emerging, catapulted by the Covid19 pandemic and remote working trends. The "15minutes city" is based on bringing local and proximity needs into the global network of large cities, enabling inhabitants to economize their time, by reducing distances to their daily needs. The objective: to improve both living conditions and the environment.

Coliving is also exploring this vision. Here at Urban Campus, we have created the "50 steps rule". 

What if your house expanded and transformed into an ecosystem of diverse common spaces, less than 50 steps from your bed?

We believe that a healthy environment is built upon human networks. Developing activities together with others not only strengthens links but helps us to overcome loneliness, one of the biggest threats of the 21st century. This is why our focus has always been on creating communities. 85% of our colivers have expressed feeling less lonely whilst living in our spaces.

Coliving fosters a different way of living by exchanging private space for the culture of sharing. Human-beings are social animals. Creating informal connections within our colivings and the surrounding neighborhood enables our residents to find comfort and build-up networks naturally. And it works! 88% of our colivers feel socially supported at Urban Campus.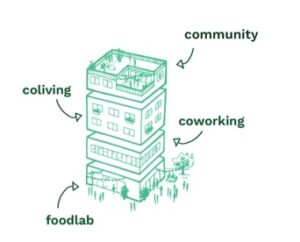 We have also found that architecture that encourages networking makes people happier. How did we do this? We rethought the whole building to adapt to the changing needs of our users. The spaces are flexible and mold to the different rhythms and schedules of the members. Spaces that were once unused and obsolete were transformed into community spaces: working areas during the day (now that working from home is a must) that transform into event spaces in the evening and weekends, some even becoming gyms and/or gaming/cinema rooms.
We also reduced corridors and improved staircases. Once forgotten spaces are now the vertical spine of communication in buildings, linking the different spaces and promoting well-being and informal interaction between the colivers.
The studios connect to small community areas that facilitate close interaction. You enjoy your private space but at the same time, you can organize a dinner with your neighbors, in a larger fully furnished kitchen and living room.
In addition, residents benefit from special deals with their local shops, creating a strong connection with the neighborhood.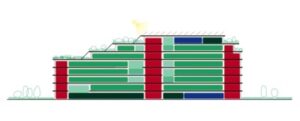 New urban living is built like a Matryoshka doll: different layers of interaction, creating a network that expands from our private spaces to the immediate community and then to the larger neighborhood. Thanks to colivings our homes have opened up to a new and shared way of understanding spaces. and have created a diverse community within buildings that bring closer all your needs.
---
 

ARTICLE WRITEN BY ALICIA REGODÓN
Project Manager and space strategist at Urban Campus.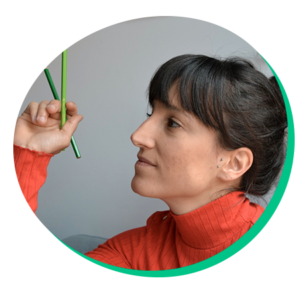 As PMO and Space Strategist, Alicia is responsible for analyzing future Urban Campus products, managing the transformation, and understanding the use and occupancy through data, enabling the best experience to the users of our different spaces. She has an international background in transformation and participatory projects in Spain, China, Australia, and Brazil.