Are you ready to go thrifting?
Thrifting is the art of hunting for budget-friendly, second-hand goods that have been donated to thrift stores for resale. A vintage shop, on the other hand, is a retail store that carefully curates a selection of well-preserved and sought-after vintage pieces, offering a taste of fashion from past decades. 
Thrifting and vintage shopping have soared in global popularity in recent years, thanks largely to their sustainability benefits and original selection of clothing. France, with its rich fashion heritage and thriving thrift store culture, stands out as a remarkable destination for this type of shopping. Whether you are wandering through the chic streets of Paris or exploring small flea markets in picturesque towns, you're sure to discover extraordinary finds while thrifting your way through France. 
Thrift Shops in Paris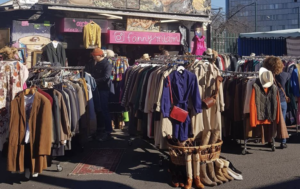 Fanny Miami
Fanny Miami is an eye-catching vintage store in Paris, with an exterior decorated in elaborate graffiti art. With a distinct 70s vibe and an impressive collection dating back to the 30s, it's the go-to spot for affordable nostalgia that appeals to everyone from fashion amateurs to professional stylists.
Location:

41 rue Jules Vallès Puces de Paris Saint-Ouen

Price Range:

€€

Free'p'Star
Another iconic place for vintage shopping in Paris is Free'p'Star. This store has three complete floors of merchandise, showcasing an extremely large selection of clothes from the 70s-90s. Free'p'Star is located in the heart of Paris and known for their affordable prices. Also, their clothing is organized without gender-based divisions, making it even easier for shoppers to get experimental with their personal style. 
Location:

93 Rue de la Verrerie, 75004 Paris

Price Range:

€€

The Kilo Shop
The Kilo Shop offers a truly one-of-a-kind shopping experience, allowing you to purchase clothes based on their weight. That's right – you pay for your clothes by the kilo.
Clothes are sorted into different color categories, which correlate to their price per kilo. These categories range from 20 to 60 euro per kilo, depending on the style and quality of the merchandise. The Kilo Shop experience isn't just limited to the French capital, as you can also find these stores in Nice, Lyon, Marseille and Lille. 
The Kilo Shop has several thrift stores in Paris. Here are some of them:
69-71 Rue de la Verrerie, 75004 Paris

125 Boulevard Saint-Germain, 75006 Paris

Price Range:

€€
Thrifting in Marseille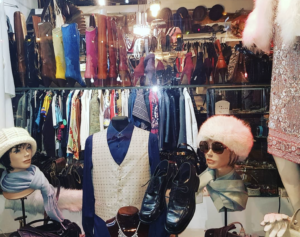 Space Vintage
Space Vintage is a small, unique shop located near the main railway station (St. Charles) and the central Canebière road in Marseille. They specialize in high-quality items, featuring top brands and collector's pieces.
In addition to a selection of clothes and accessories, you can find jewelry, handbags, shoes, and other fashion accessories. It's definitely worth a visit.
Location:

2 rue de la grande armée 13001 Marseille 

Price Range:

€€€

Emmaüs Pointe-Rouge
Emmaüs Pointe-Rouge is a thrift store with a meaningful purpose. This store supports social causes while providing a diverse range of secondhand goods, including clothing, furniture, and more. Emmaüs is committed to social responsibility, working with a team of volunteers to launch different initiatives to combat poverty and homelessness. 
Location

: 252 Boulevard de la Pointe Rouge, 13008 Marseille

Price Range:

€€
Thrifting in Lille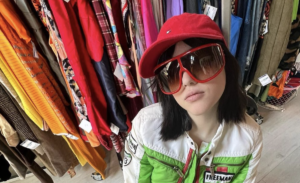 Maiterama Vintage
In the Old Town of Lille, you'll stumble upon this charming boutique that specializes in vintage fashion from the 1990s and 2000s. At Maiterama Vintage can discover a wide range of merchandise, everything from corsets to jackets to swimsuits. The founder, Maïté, personally hunts for these unique pieces during her spare time. Selections are available every Saturday afternoon.
Location: Maiterama Vintage, 2bis Rue Princesse, 59800 Lille
Price Range: €€

Be Bop Vintage
Located just steps away from the Palais des Beaux-Arts, Be Bop Vintage is a well-established store filled with vintage luxury. They offer an array of high-end fashion pieces from celebrated designers such as Jean Paul Gaultier, Dolce & Gabbana and Versace. However, they also have a selection of more affordable options. It's the ideal destination for those looking to embrace the fashion trends of the 80s and 90s. 
Location: Be Bop Vintage, 2 Rue Nicolas Leblanc, 59000 Lille
Price Range: €€€

Fripeur Le Dauphin
Fripeur Le Dauphin has gained a reputation for its cutting-edge streetwear collection and its strong commitment to achieving zero waste. Motivated by the aspiration to transform the consumption patterns of their local community, the thrift shop's founders embarked on their mission to combat fast fashion and wasteful practices. They work alongside local organizations deeply committed to environmental sustainability.
Location:

Fripeur Le Dauphin, 90 Grande Rue, 59100 Roubaix

Price Range:

€€
Thrifting in Lyon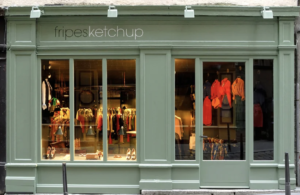 Fripes Ketchup
Fripes Ketchup in Lyon feels like a designer's dream. The store has the precision of a high-end boutique, with organized racks filled with clothing and accessories. Their elaborate window displays will captivate you, creating a shopping experience that's both chic and distinct. There is even merchandise creatively suspended from the ceiling. 
Location:

25 Rue Sergent Blandan, 69001 Lyon, France

Price Range:

€€

Elephant Vintage
At Elephant Vintage Store in Lyon, you'll find a carefully curated collection of 90s vintage clothing, particularly focused on sportswear and streetwear. What makes this shop stand out is its staff's exceptional knowledge. They are well-versed in garment history and can offer insights into specific designers and fashion trends. 
Location:

19 Rue Hippolyte Flandrin, 69001, Lyon, France

Price Range:

€€
Tips for thrifting
Bring Cash: Although rare, s

ome thrift stores prefer or only accept cash payments.

Patience Pays Off:

Be prepared to scan the racks and hunt for great finds. They won't always jump out at you like at a traditional clothing store. 

Bring Hand Sanitizer:

It's a good idea to carry hand sanitizer since many clothes may not be washed before resale. This is especially true if you'll be visiting several different stores during your shopping trip.

Stay Open-Minded:

Thrifting is the perfect time to experiment with your style. Try new things and think outside the box.

Reusable Bags:

Bring your own reusable bags to carry your purchases, as many thrift shops do not provide bags upon purchase.