Tuesday, November 28th, 2023
Urban Campus has officially announced the opening of a new coliving space: Urban Campus Avenida América, Madrid Coliving!
This is a new operation in partnership with the French group Batipart.

The new coliving space is scheduled to open in March 2024.

With this project, Urban Campus plans to end 2023 operating more than 406 units in Spain.
Urban Campus Avenida América, Madrid Coliving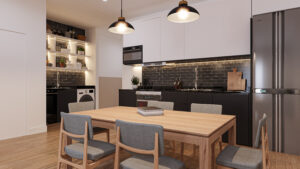 Real estate leader Urban Campus continues its expansion with the opening of a new coliving space in Madrid, named "Urban Campus Avenida América, Madrid Coliving."
This project will be the company's sixth coliving in Madrid, located at 23 Béjar Street. It includes 54 units and more than 2,042 square meters with modernly designed rooms, studios, and common areas. The coliving is scheduled to open its doors in March 2024.
Consistent with the ethos of Urban Campus' coliving spaces, the Avenida de América residence is designed to provide an immersive community-focused living experience. It will feature a array of accommodation options, from private rooms to expansive studios. 
The building also boasts over 105 square meters of space of common zones, embodying the signature Urban Campus experience. These common areas will be comprised of a coworking space, fitness center, communal kitchen, internal patio, and multiple terraces. Plus, there will be dedicated bicycle parking.
Sustainability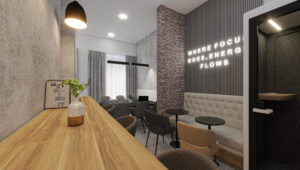 Committed to sustainability, Urban Campus has redesigned and optimized the building to conserve energy and resources. They used furniture for both the common areas and rooms from locally certified ESG brands, including recycled materials and FSC-certified or recycled woods. 
Additionally, the common areas will be equipped with automatic sensors that modulate lighting and air conditioning. This will help promote resource conservation and reduce the building's environmental footprint.
The Growth of Urban Campus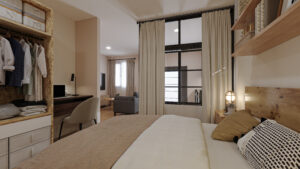 The inauguration of Urban Campus's Avenida América location represents a significant milestone in the company's expansion journey. Urban Campus has set its sights on concluding 2023 with a substantial portfolio of 406 units under operation. This achievement paves the way for an impressive growth projection, which is forecasted to exceed 200% for the upcoming year of 2024.
With the execution of this new coliving space, Urban Campus also continues to strengthen its relationship with Batipart. Batipart has acted as the investor and promoter for this new building, while Urban Campus is developing the design and will manage its daily operation after opening.
Casilda Mulliez, Head of Business Development – Iberia, highlighted: "This new operation represents a significant step in implementing our strategic plan. It will allow us to end 2023 achieving our goal of operating more than 406 beds. We are proud of our sustained growth, and continue to listen to the service and design needs of our residents. This has also helped position us as leaders in terms of the average length of stays, which already exceed 12 months."
Explore more Urban Campus news here: