So you've been thinking about traveling in France, but wondering…is Lille worth visiting? 
The answer is – absolutely! Lille, France – a city often overshadowed by its more famous French counterparts – is a hidden gem waiting to be discovered. Plus, it is an easy day trip from Paris.
From the architectural splendor of La Vieille Bourse to the lively atmosphere of Wazemmes Market, each destination in Lille offers a unique blend of tradition and modernity. Whether you're a history buff, a foodie, or simply a curious traveler, the Lille attractions promise an unforgettable experience that will leave you wondering why this enchanting city isn't on every traveler's must-visit list of.
La Vieille Bourse (The Old Stock Exchange)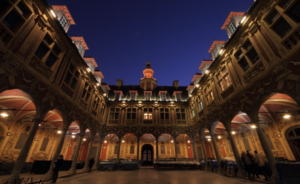 La Vieille Bourse is an architectural masterpiece. Once a bustling trade center, this 17th-century building is now a cultural and social hub. Its Renaissance-style courtyard, adorned with beautiful golden arches, is a tranquil oasis where locals and tourists alike browse through the second-hand bookstalls and vintage poster shops. The area comes alive with chess players and street performers, offering a vibrant snapshot of Lille's community spirit.
Wazemmes Market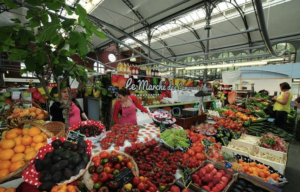 A bustling epicenter of Lille's culture, the Wazemmes Market is a local tradition akin to Madrid's "El Rastro". The market is open three times a week throughout the year. It is particularly lively on Sundays, always showcasing an array of local products. From fresh produce to artisanal crafts, Wazemmes is a haven for foodies and shoppers. The neighborhood's diverse culinary offerings, like the Lebanese falafel sandwiches, are a must-try. Locals often pair their market finds with a fresh baguette and relax in the surrounding restaurants, creating a quintessentially French experience.
Saint Sauveur Station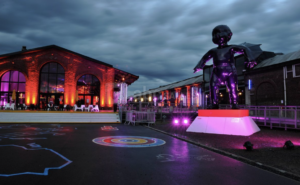 This repurposed railway station, just an 11-minute walk from the UC Saint So' Coliving, exemplifies Lille's knack for transforming historical sites into contemporary cultural spaces. It is a must when it comes to Lille sightseeing. Saint Sauveur Station is a dynamic venue that reflects the city's artistic pulse. The site hosts a variety of events from live concerts to art exhibitions. Plus the on-site Bistrot Saint So', nestled in the main building, offers a perfect spot for refreshments and local bites.
Belfry of Lille –

Hôtel de Ville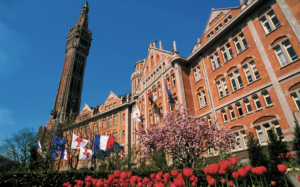 Dominating Lille's skyline, the Belfry is a UNESCO World Heritage Site and Europe's tallest belfry. Standing at 104 meters, it offers a panoramic view of Lille from the city hall. Climbing the belfry is both a physical challenge and a rewarding experience, unveiling a unique perspective of Lille's urban landscape. The entrance fee of 7.50€ is a small price for such an unforgettable view.
Deûle Canal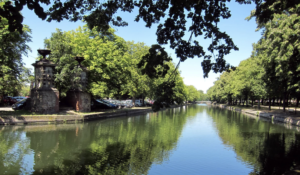 Winding through Lille all the way to Belgium, the Deûle Canal is a picturesque waterway perfect for leisurely activities. Renting an electric bike and riding alongside the canal is a popular way to enjoy the scenery. Along the way, stop at "La Marquette" guinguette for a refreshing drink and to experience the local waterside culture.
Sebastopol Theater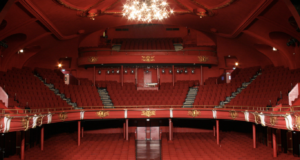 A historical gem built in 1903, the Sebastopol Theater in the city center is a testament to Lille's rich theatrical tradition. The theater is a focal point of Lille's artistic scene. It offers a diverse program of concerts, plays, one-man shows, and international conferences. More so, its ornate architecture and vibrant performances make it a must-visit for culture enthusiasts.
Citadel of Lille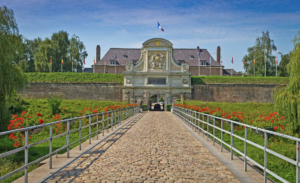 Designed by the renowned military architect Vauban, the Citadel is a remarkable example of 17th-century military architecture. Today, it serves as a green oasis on the edge of La Deûle, ideal for outdoor activities like canoeing or jogging. Its vast open spaces are popular for picnics and leisurely walks, making it a favorite among locals and tourists alike.
Zoological Gardens of Lille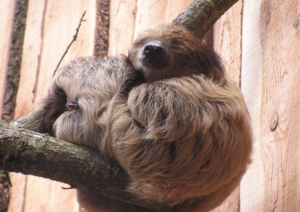 Nestled within the Citadel, the Zoological Gardens offer a peaceful retreat from urban life. Home to a diverse range of animal species, the zoo is a delightful destination for families and nature lovers. There is free entry with the Lille City Pass, or 4.50€ otherwise. It is an accessible attraction for all, and one of many popular Lille activities. 
Equatorial Greenhouse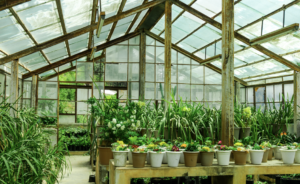 Just a 13-minute walk from UC Saint So' Coliving, the Equatorial Greenhouse is an enchanting escape into nature. This natural space boasts tropical trees, exotic flowers, and rose gardens, providing a serene atmosphere for relaxation and self-reflection.
LOSC (Lille Olympique Sporting Club)
Embrace the local sporting culture by supporting LOSC, Lille's beloved football club. The Pierre Mauroy stadium has a capacity of 50,000, and functions both as a sports venue and a hub for concerts and events. The fervor of a live football match here is an exhilarating experience that encapsulates the city's passionate spirit. Although a bit further from the city center, there is plenty of public transportation you can easily utilize.
So, what do you think…is Lille worth visiting?