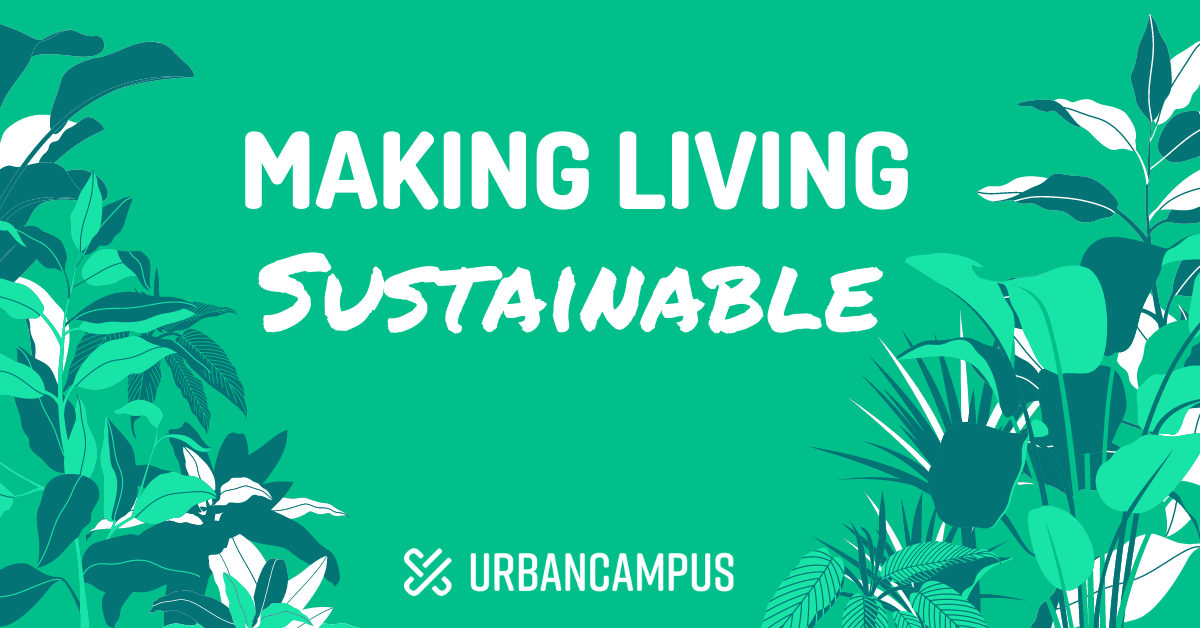 05 Jul

June's community activities at Urban Campus – Making Living Sustainable

June brought sunny weather, summer vibes and a thematic community month focused on Making Living Sustainability.

Every week, our community took part in different activities and events related to this topic, including workshops, a documentary screening, fundraising, and food experiences.

June now leaves behind a month full of good memories, a trace of ecological awareness, and reminds our members that we can contribute and take care of our planet by working together.

To kick off the month we organized a community fundraiser to raise money to donate this to plant trees around the world and help fight deforestation. 

Take a look at everything that happened during June, the month Making Living Sustainable!
Week 1:
Miniglus' Designing Glass Recycling Bins
We designed our own community glass recycling bins, making recycling easier and more accessible for everyone we live with and share our space within our coliving spaces. 
The community met in our first coliving space Mellado Madrid Coliving to brainstorm ideas, and expressed their creativity and imagination by painting their creations on the surface of the recycling bins!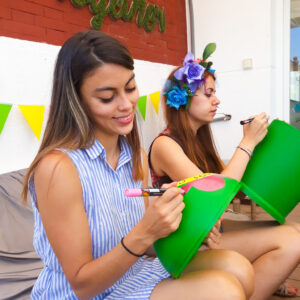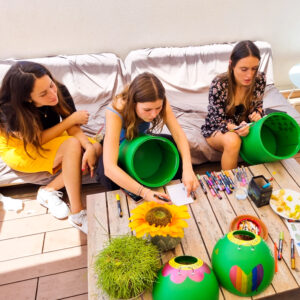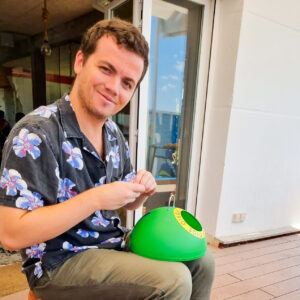 Seaspiracy: Documentary screening
During its release, it was one of the top 10 top most-watched programmes on Netflix. 
Coliving residents gathered one evening in the cinema room of our Malasaña coliving space to watch Seaspiracy. A 2021 documentary directed and featured by British cinematographer Ali Tabrizi casts a critical light on the terrible consequences caused by massive commercial fishing in the environment.
Week 2:
'Healthy Body, Healthy Planet' Workshop
Paola Popi of Nutreser brought us a workshop on nutrition, eating habits, and sustainable cooking.
Paola took us through which eating habits bring us closer to human nature, which foods are natural to our physiological needs, and how to nourish ourselves while caring for ourselves and the planet. 
Together we cooked a few simple preparations following a root to tip method, taking advantage of the full food product. We learned how this methodology can contribute to the prevention of food waste, how to incorporate things like eggshells or the peels of various vegetables into our meals, and the amazing benefits they offer our bodies.
.
Week 3:
Visit To Joanie Lemercier Lightescape Exposition
French artist, Joanie Lemercier brought an immersive exposition in which he presents the importance he gives to nature throughout personal and artistic life and invites us to reflect on nature's representation through technology.
In 7 major facilities, Joan was able to create digital landscapes that transport us from the abstract lines of 'magnificent computer-generated mountains to the disturbing reality of an overexploited nature,' revealing the 'reality of a nature full of scars caused by human overexploitation'.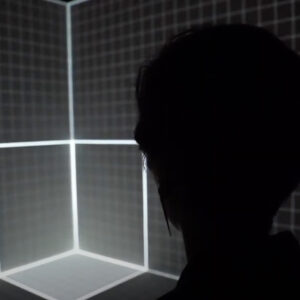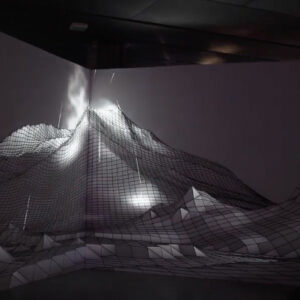 Vegan BBQ with Fantastic V
We teamed up with our partner Fantastic V (@fantasticvmadrid), a local vegan spot created by meat lovers who set out to offer carnivores an alternative to the typical junk food spots.
The BBQ was a great success and other collaborators joined in to support the initiative! From vegan burgers to 'choripan', vegan ice cream, kombucha, hard seltzer and more, the event offered a variety of options for our members to taste and try all why learning about how we can all incorporate more meatless moments into our lifestyle.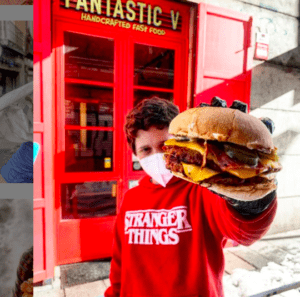 Gourmet Garden Creation
In this workshop, we created a gourmet garden full of aromatic plants, herbs, edible flowers, and different types of lettuce, and revived our bathtub terrace garden in our Mellado Madrid Coliving! Our members also learned about the 'cutting method' and how to use it to create more beautiful plants, a technique they'll now be able to continuously apply to keep the terrace thriving.
Now our community is working on a watering system to make sure their plants stay healthy. We can't wait to see how they use the fresh herbs and greens they've planted right at home. 


Week 4:
Sustainability Startups Tasting Party
To bid farewell to the month of Making Living Sustainable we organized a sustainable startup tasting party where our community got to try products from two of the hottest sustainable startups in Madrid, Moonwater and Ekonoke in a private tasting.
Both companies took us through their entrepreneurial endeavours to understand how they overcame various obstacles, their numerous pivots, and how they manage to balance their values with market demands.
We tried four of the different flavoured waters from Moonwater and compared delicious greens from Eknonoke's gardens to store-bought brands. From wasabi and mustard flavoured leaves to tiny pea sprouts, and the strongest arugula any of us have ever tried, the tasting party was an excellent way to wrap up our month on sustainability. 
What a journey June has been. A month of new collaborators, learnings, discoveries, with a focus on working together to create and foster a more eco-friendly lifestyle.
And now it's time for July! That means a whole new theme, and a whole new calendar of initiatives – our focus? "Reset. Realign. Restart." A month dedicated to mental and physical wellbeing and creating healthy habits together. Stay tuned!