The concept of Build to Rent (BTR) real estate is reshaping the traditional housing model. Build to Rent focuses on creating properties for renting rather than individual ownership. This shift in the real estate market is quickly gaining traction worldwide, with growing interest from European investors and developers. 
What is Build to Rent real estate?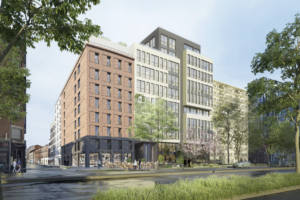 Quite simply, Build to Rent focuses on creating properties designed for renting, rather than selling to individual owners. It is a modern real estate development approach that is growing in popularity. The model has gained significant momentum particularly in the face of escalating housing prices and the challenge of homeownership. 
Build to Rent real estate has several key features that set it apart from traditional housing models. Typically, a single entity owns a BTR community or building, usually an institutional investor or a real estate company. Professional property management is also a cornerstone of the BTR approach, which translates into consistent maintenance, services, and amenities for residents.
BTR properties often have a range of community spaces such as gyms and communal spaces. These features enhance the overall quality of life for tenants and make these properties more attractive to potential renters. Lastly, the Build to Rent model adopts a long-term investment perspective. It focuses on generating consistent rental income over time rather than pursuing quick profits through property flipping. 
Why is Build to Rent a growing trend?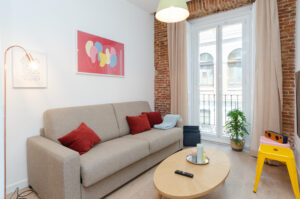 Build to Rent real estate has surged in popularity due to a variety of economic and societal factors. Firstly, the steep rise in home prices has made buying a home increasingly difficult. This has particularly affected younger generations.
Renting also provides greater flexibility, which is increasingly appealing in our rapidly changing world. This flexibility allows individuals to adapt to evolving job opportunities and lifestyle choices without the commitments and financial burdens of homeownership.
Build to Rent communities and amenity-rich environments also align with modern lifestyle preferences, making it an attractive housing option. More so, urbanization has intensified the demand for rental properties in city centers, further fueling the growth of BTR communities.
Build to Rent in Spain 
The surge of Build to Rent properties in Spain is closely related to the circumstances of younger generations. Many young people prefer access to rented flats over the challenges of buying their own home. However, these preferences are also extending to families who are grappling with the high prices of the housing market in Spain.
Major Spanish cities like Madrid, Barcelona, and Valencia have emerged as hotspots for BTR development, drawing significant investor interest. The current scarcity of available rental housing in the Spain is further fueling the growth of BTR.
Build to Rent in France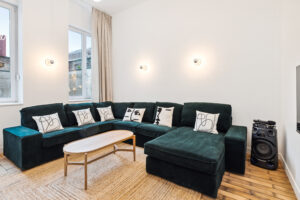 In France, the Build to Rent real estate sector is also experiencing notable growth. The BTR market in France is more niche than in Spain, however it is garnering more attention and investment every year.
The BTR sector in France attracted approximately €7.5 billion in investments from 2017 to 2022. There is a burgeoning interest in fortifying the French construction sector, which has contributed to the surge in BTR development. This trend reflects an evolving real estate landscape in France, as developers and investors recognize the potential in purposeful rental properties. As in Spain, this BTR growth also aligns with the fluctuating housing supply and changing personal preferences of the French population.
Invest in Build to Rent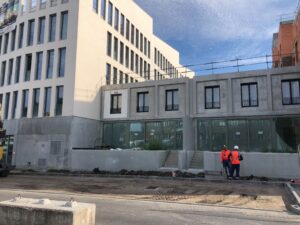 In terms of real estate investing, lower vacancy rates are a key benefit of BTR real estate. BTR properties are thoughtfully designed to cater to a diverse tenant base, promoting longer tenant stays and higher retention rates. These long-term lease agreements provide not only financial stability but also increased predictability for investors.
Additionally, BTR investments typically offer investors reduced maintenance complexities. The modern construction of BTR properties minimizes the need for frequent repairs and replacements. This both lowers maintenance costs and also enhances tenant satisfaction. 
Overall, BTR investments align perfectly with the evolving demands of the growing rental markets, reflecting changing demographics and contemporary lifestyle choices. Properties cater to a range of tenants, from millennials postponing homeownership to young families seeking quality amenities. These diverse tenant profiles contribute to the appeal of BTR investments, with a broad tenant base enhancing overall investment stability.
Build to Rent vs. Coliving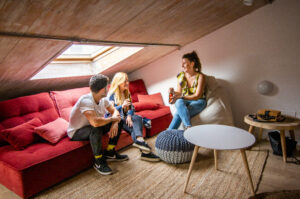 Coliving focuses on shared housing models, where multiple individuals reside together in a single property. Coliving seeks to foster a sense of community and social interaction among its residents. While BTR emphasizes private living spaces, coliving promotes shared accommodations, encouraging residents to share not only common areas but also experiences. 
Coliving properties appeal more to a younger and more transient demographic seeking a social living environment. Generally, Build to Rent offers private, long-term rental homes with professional management, whereas coliving promotes shared living and community experiences in a more flexible and cost-effective manner.
Build to Rent & Urban Campus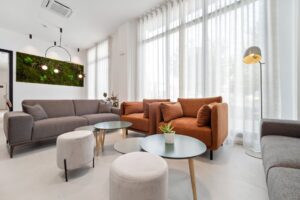 Urban Campus has entered the dynamic realm of Build to Rent and is embarking on several exciting ventures. In collaboration with key investors, they are harnessing the full spectrum of advantages that Build to Rent offers.
Urban Campus in Saint-Louis
Urban Campus is partnering with Nexity to introduce a BTR venture in Saint-Louis. Saint-Louis is an economically dynamic region with a transitioning rental market. The future property will offer a "multi-family" rental concept, creating a budget-friendly community for local tenants. 
Urban Campus in Massy & Marseille
Primonial REIM has collaborated with Nexity to acquire two BTR buildings in Massy and Marseille. Urban Campus will work in partnership to design these BTR properties.
The properties feature environmentally conscious design, offering a total of 175 units with private and shared outdoor spaces. They will also provide furnished common areas, enhancing the modern, community-oriented living experience.